Best Asian Cookbook To Buy
Last updated:
December 17, 2021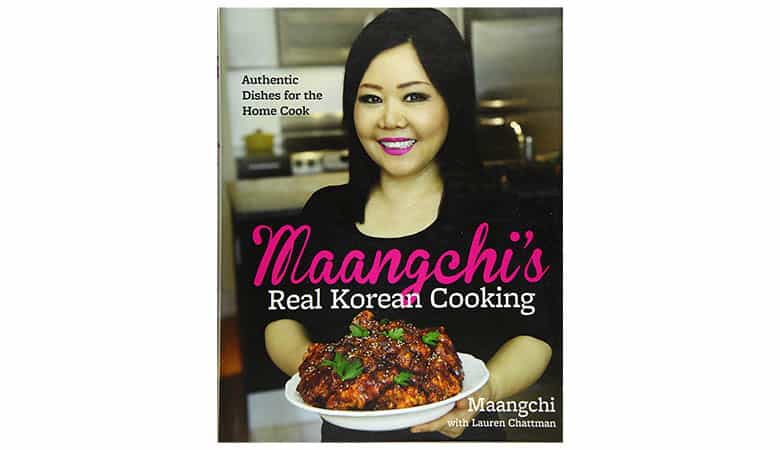 EDITOR'S CHOICE

Maangchi's Real Korean Cooking
800 photos included
Best Asian cookbook for beginners
Ingredient substitutes are provided
CHECK LATEST PRICE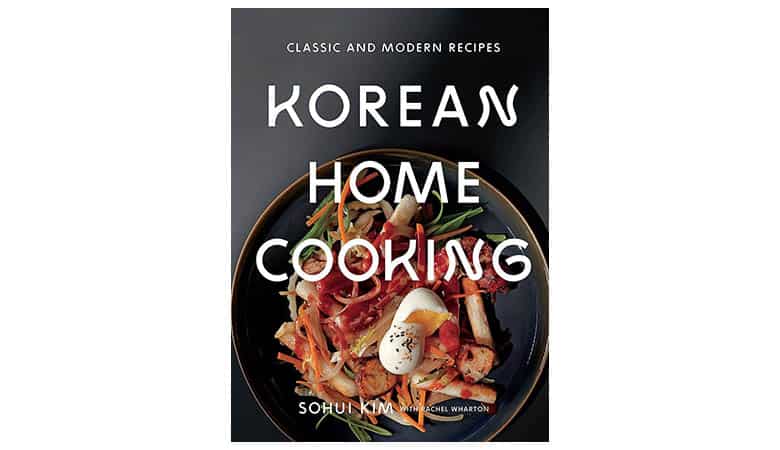 EDITOR'S CHOICE

Korean Home Cooking Classic and Modern
Authentic Home Cooking
Easy to tweak recipes
Lots of pictures
CHECK LATEST PRICE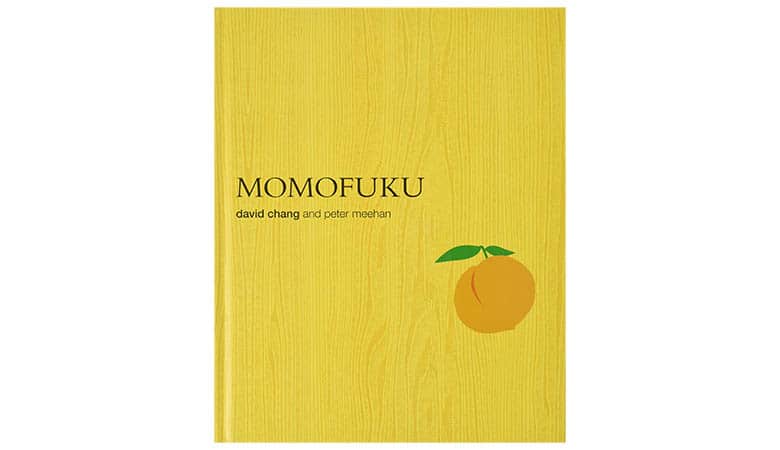 EDITOR'S CHOICE

Momofuku A Cookbook of Japanese Foods
Full of Cynical Humor
Professional Tips
Targeted at Experienced Cooks
CHECK LATEST PRICE
If you want to start cooking more Asian dishes at home, you might not know where to start. Sure, you can find tons of recipes online, but sometimes these lack the touch of traditional cooking methods that you want to learn about.
A cookbook that's focused on Asian cooking specifically can be highly beneficial in this regard, while also helping you to take your time to learn about different ingredients and cooking techniques.
What should be in a good cookbook? A good cookbook should obviously have delicious recipes, but it should also offer you information about the ingredients and food, and even the author's experiences that have shaped the cookbook. 
Usually, images are also essential to bring the cookbook to life. With that in mind, let's explore the best Asian cookbook. We've got five cookbooks for you to consider, with all of their pros and cons for you to chew on.
Winner: Maangchi's Real Korean Cooking Authentic Dishes for the Home Cook
Instead of relying solely on her YouTube videos, by purchasing this book, which comes in hardcover and Kindle format, you can read through a variety of Korean dishes and learn them at your own pace.
By having this book on a shelf in your kitchen, you'll get the chance to learn how to cook a variety of delicious Korean foods and the most popular dishes that are enjoyed in Korea, such as spicy napa cabbage and even those amazing dishes you find in Korean restaurants which you never thought you'd be able to make yourself.
One of the best things about this cookbook is that it's friendly to beginners. You can start off with soups and pancakes, and then move on to more complex dishes, thanks to the step-by-step photos that are included in this book.
There are even images included of the tools and equipment you'll need during the cooking process, which makes this cookbook a valuable resource if you're just learning the basics in the kitchen.
Runner Up: Korean Home Cooking Classic and Modern Recipes
It's not just filled with inspiring dishes to help you learn more about Korean foods, but it contains valuable information about Korean culture and cuisine, which makes this cookbook a comprehensive guide.
Sohui is renowned for her sense of sohnmat, which can be translated to mean "taste of the hand." What this means is a sense of agility when cooking and making food tastier. You can learn how to achieve this by following the 100 recipes that are included in this cookbook.
In this book, you'll learn how to make a variety of Korean dishes, such as mung bean pancakes, spicy chicken stew, and japchae noodles. There are also traditional Korean dishes included, such as soondae (blood sausage) and yuk hwe (beef tartare).
Alternative 1: Momofuku A Cookbook
Since Change revolutionized cooking in America with his Asian flavors and ingredients, he's one of the best people to teach you how to impart some of that skill into your home cooking.
The recipes that Chang includes in this cookbook are loved by everyone who's dined at one of his restaurants, so you'll be able to feel like you're dining at Ko, Momofuku, or Ssäm when you enjoy these delicious meals in the comfort of your home.
This best Asian fusion cookbook is filled with 150 full-color photos of food that will make your mouth water.
What's most special about this cookbook is that Chang puts his special touch on every dish that he includes, such as by cooking chicken wings with bacon in duck fat or making fried cauliflower with fish sauce vinaigrette, so you'll be able to learn how to make classics but present them in a new way.
Alternative 2: 101 Asian Dishes You Need to Cook Before You Die
This is such a good book that it was named one of the Top 10 cookbooks of 2017 by the Los Angeles Times!
The recipes included in the book include panang beef curry, Korean BBQ short ribs, beef pho, Vietnamese banh mi sandwich, and sweet chili sriracha hot wings. The book contains 101 Asian recipes in total, making it the complete Asian cookbook every home chef should own.
Jet's goal with this cookbook is to teach people about the meals from the past that are still of interest today, so the book provides classic dishes as well as information about their origins.
With this philosophy in mind, this cookbook should be on the shelf or reading device of anyone who wants to learn more about Asian cuisine and gain a deeper understanding of some of the classics that never go out of style.
Alternative 3: Ramen Obsession The Ultimate Bible for Mastering Japanese Ramen
If you love ramen, this is the cookbook for you – but it gives you so much more than just ramen recipes. It teaches you about the various traditions of ramen dishes and then gives you tools and tricks you need to master in order to make them with great success at home – even if you've never known how to do it.
This cookbook contains 130 recipes, with some being beginner-friendly and others being for more advanced cooks, so there's something for everyone. Examples of ramen dishes that you'll learn how to make include shoyu ramen with littleneck clams, butter, and scallions, and spicy miso tonkotsu ramen with ginger pork.
The author of this cookbook, Naomi Imatome-Yun, is a bestselling author and was a food editor for over a decade. She's renowned for having built one of the most popular Asian food websites, so by purchasing this cookbook you know you're getting quality tips and cooking advice from a professional. 
This cookbook is an example of a recipe-based book that goes the extra mile to give you a much deeper understanding and passion of the food.
As we've seen from our Asian cookbook reviews, there are many tasty and interesting Asian dishes to know about and ones that you can learn to make in your own home.
If you'd like to gain a bit more knowledge about Asian cuisine, read our FAQs.
What are some famous Asian dishes?
There are many popular Asian dishes to know about. "Asian cuisine" can't be used as an umbrella term for all the different cuisines, so let's explore some of the most famous meals in different countries.
Teriyaki dishes. These have a shiny visual appearance because they contain teriyaki sauce. Teriyaki originated in Japan in the 17th century. Teriyaki usually contains beef, pork, or chicken that's grilled, roasted, or broiled.
Chow mein. This stir fry's name has roots in Mandarin and Taishanese origins, but is said to have come from Northern China. There are many variations on this dish, but it usually contains boiled and fried noodles, shredded meat such as beef, seafood, chicken, or pork, and a sauce that's flavored with rice wine.
Samgyeopsal. This is a popular South Korean dish that consists of pork belly – so popular, in fact, that residents in South Korea eat it every few days. It's name can be translated to mean "three layered meat." It became trendy in the 1960s when soju (an alcoholic drink) prices decreased and people chose pork belly to accompany it. This dish is cooked at the table in a pan that allows the fat to run off the sides of the meat.
Dal. This dish is the national dish of India and it's a stew with yellow or black lentils, but it can also include mung beans, chickpeas, or peas. It's so popular because these lentils are the most consumed ingredients in India.
Satay. This is a dish from Indonesia. It contains skewered meat that is served with a sauce. While it's made with any type of meat, you can sometimes find exotic meat, such as crocodile, included. The meat is marinated before being cooked, with the marinade containing garlic, lime juice, dark soy sauce, and garlic.
Spring rolls. These are a popular snack in China that can be eaten as an appetizer or with a hot beverage or dip. They used to be called spring dish, which symbolized the start of the spring season. Spring rolls are made with dough that's rolled and filled with ingredients, such as pork and mushrooms, before being deep-fried in hot oil.
Why is Asian cooking healthy?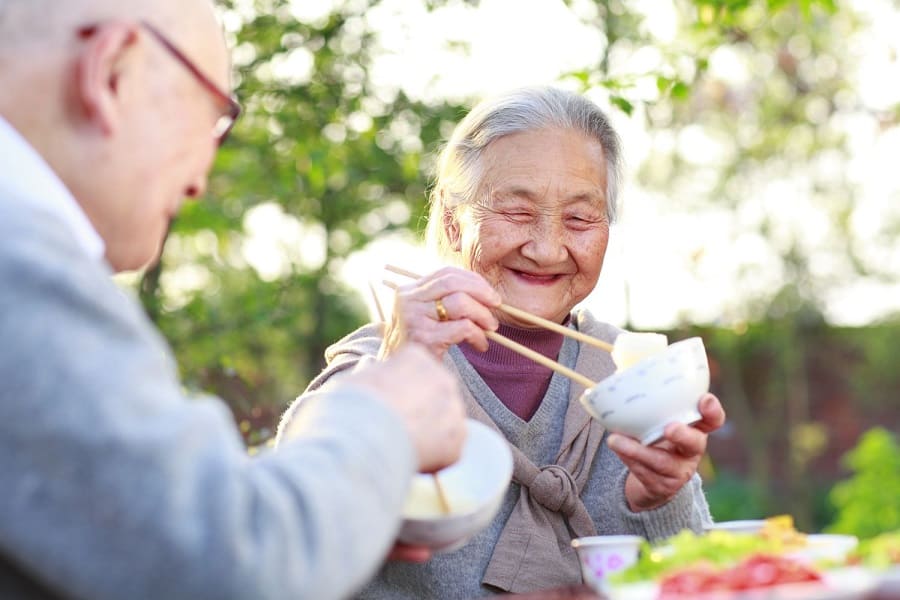 Asian food isn't just delicious – it's also good for you. This is because meals usually have soup as an accompaniment, which is filled with vegetables. Rice is also common in Asian meals, and there are different types of rice available, such as purple and red rice, which are less nutritionally dense than white rice, meaning that they provide less starch.
Asian cuisine usually contains a meat-to-vegetable ratio of 1:3, meaning that meat is not the main focus of it. Healthy vegetables are, so this plant-based diet is satisfying while providing a good dose of fiber and nutrients.
Seafood is sometimes consumed instead of meat, which further makes the Asian diet healthy because seafood contains vitamins, protein, healthy fats, and minerals.
Is Japanese and Korean food similar?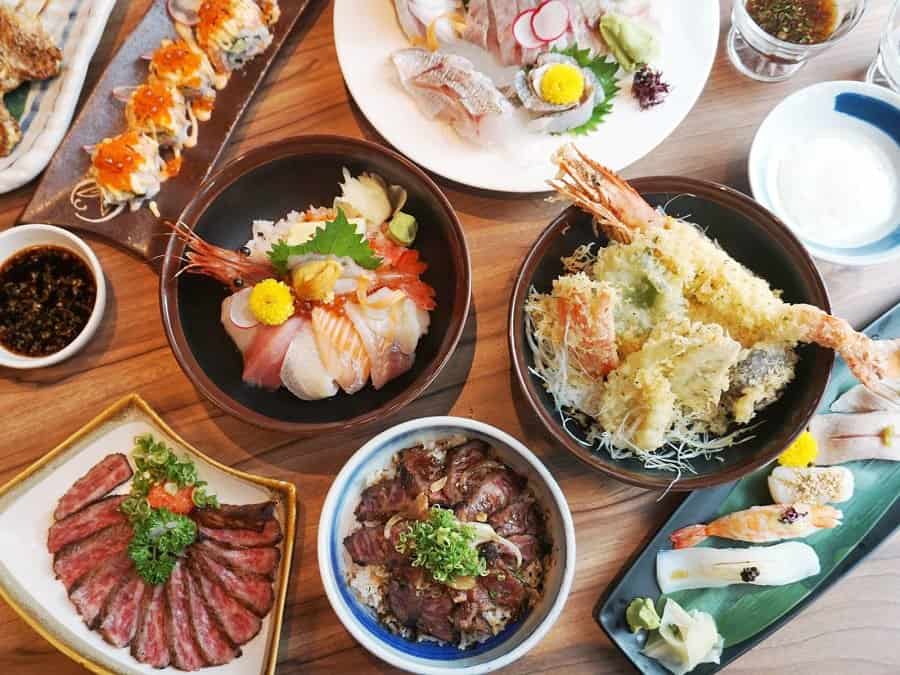 The main difference between Japanese and Korean cuisines is the spices used in meals. Japanese dishes don't contain a lot of spices, whereas spices are popular in Korean food.
This is why you'll find hot and spicy foods in Korea but not in Japan.
The types of foods that are celebrated also vary from one country to the other.
For example, Japan is known for its sashimi and sushi, whereas Korea is renowned for its BBQ that's become a worldwide delicacy.
Is Chinese food tastier than Korean food?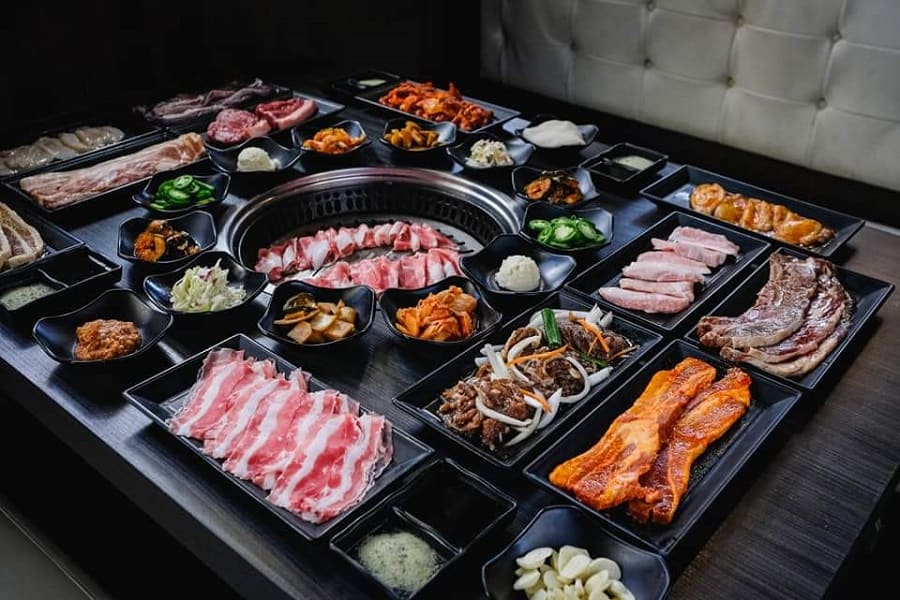 It's said that Chinese food can be considered tastier than Korean food simply because of how it's more varied than what you'll find in Korea. Here are some important differences between the two types of cuisine that influence their flavors.
Stir-frying is popular in China, with soy sauce, meat, and veggies being blended together in a delicious stir fry that's full of flavor. By comparison, in Korea fermenting foods is more popular as a cooking technique.
Soy sauce is commonly used as a meal accompaniment in China. It adds a burst of flavor. It's not used as part of meals in Korea, however, as it's more of a dipping sauce.
That said, both Chinese and Korean foods contain many spices to add depth of flavor to dishes.
There's no doubt that you can find many authentic Korean foods that are full of flavor, such as bibimbap, a rice dish containing vegetables, chicken or beef, chilli pepper paste, and a raw egg. Another tasty Korean dish is fried chicken which puts its creative spin on the American fast food classic by coating chicken with a spicy, sweet sauce before double-frying it in oil.
Whether or not you find Chinese cuisine tastier than Korean food really depends on your preferences!
There are many different ways in which you can learn about, and cook, Asian cuisine. You could take a cooking class, go on a food tour, or buy a cookbook.
All of these are great ideas, but buying a cookbook should definitely be on your to-do list as it ensures you can learn how to make delicious Asian food at your own pace and in the comfort of your home.
But, not just any cookbook will do if you want to gain a deeper knowledge about the culture and cuisine, which is why you should choose one (or more) of the five best Asian cookbooks that we've featured in this buying guide.
These quality books give you an introduction into the fascinating food and culture of Asia, and will help you learn to cook a variety of Asian-inspired dishes. You'll also learn important tips and tricks to take you that much closer to producing restaurant-quality dishes.
Sources: