Best Mediterranean Cookbook For Healthy Meals
Last updated:
December 21, 2021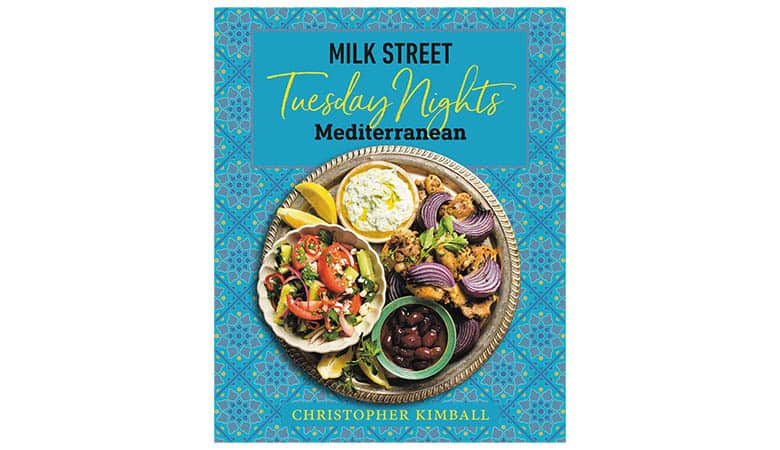 EDITOR'S CHOICE

Milk Street Tuesday Nights Mediterranean 125
Easy Recipes
Many Vegetarian Recipes
Sorted by Cooking Time
CHECK LATEST PRICE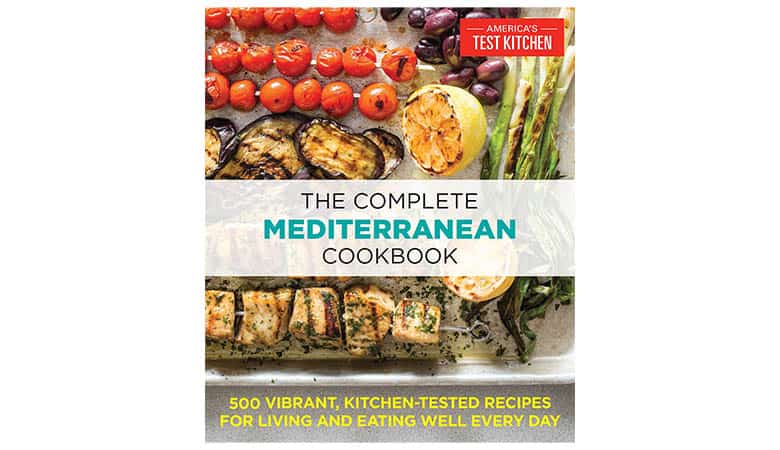 EDITOR'S CHOICE

The Complete Mediterranean Cookbook
Beginner Friendly

Covers Entire Mediterranean

CHECK LATEST PRICE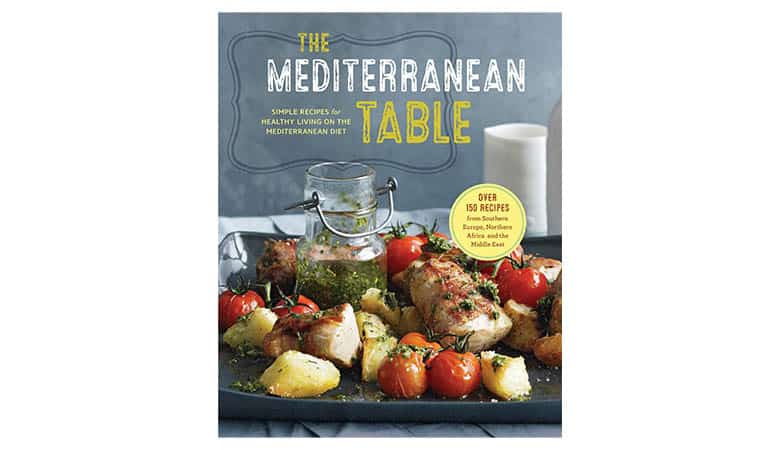 EDITOR'S CHOICE

The Mediterranean Table - Simple Recipes
Uses Easy to Get Ingredients

Vegetarian Options

CHECK LATEST PRICE
Mediterranean foods are popular all around the world because of how they're healthy and delicious.
This cuisine has been linked to various health benefits, such as being anti-inflammatory, good for heart health, and reducing your risk of diabetes. To learn how to start cooking delicious and healthy Mediterranean meals, you should invest in a quality cookbook.
What's a good Mediterranean cookbook?
A valuable Mediterranean cookbook should contain easy-to-source ingredients and feature regional Mediterranean recipes so that you get more than a general guideline to the cuisine, although that can be great for beginners.
There are many different types of regional cuisines that belong underneath the "Mediterranean food" umbrella to know about. If you want to start making your own Mediterranean-inspired meals at home, here are five of the best Mediterranean cookbooks to purchase. We'll start with the best Mediterranean diet cookbook overall.
Overall Winner: Milk Street Tuesday Nights Mediterranean 125 Simple Weeknight Recipes from the World's Healthiest Cuisine
That's why this cookbook is so valuable to own. It contains 125 recipes that are easy for anyone to learn and apply, and they bring flavors of different regions of the Mediterranean into your home.
Even though you'll learn to cook Mediterranean foods from a variety of regions within the Mediterranean, some of which you might not be familiar with, most of the recipes in this book can easily be made within less than 45 minutes. You therefore won't have to slave away in the kitchen to make delicious and healthy meals for your family.
The cuisines featured in this cookbook include Southern European, Middle Eastern, and North African foods. You'll learn how to make dishes such as Green Spanakorizo with shrimp, spicy Egyptian eggplant, harissa-spiced pasta with chicken, and others.
You'll love that the book, which is written by an American chef, is user-friendly and organized in such a way that makes it easy to quickly find the recipes you want. You'll be amazed by how you can quickly whip up delicious gourmet meals that you used to avoid because you thought you needed a ton of time to dedicate to them. This book proves that you don't have to follow difficult recipes and can find more enjoyment in the kitchen, while easily sourcing ingredients you need. 
Runner Up: The Complete Mediterranean Cookbook - 500 Vibrant, Kitchen-Tested Recipes for Living and Eating Well Every Day (The Complete ATK Cookbook Series)
This cookbook provides you with a range of different cuisines, with over 500 recipes. You'll learn about Greek, Italian, Egyptian, Moroccan, Turkish, and Lebanese dishes while conveniently making use of ingredients you have in your pantry or that are available at your local supermarket.
Using this cookbook is really a journey as you'll gain detailed information about various ingredients along the way, which provides you with a deeper understanding of Mediterranean cuisine.
The chapters in the cookbook are based on the Mediterranean diet pyramid, which is useful to help you remember to focus on the most important Mediterranean foods. For example, the larger chapters are focused on vegetable-based dishes, and the seafood chapter is larger than the meat-based ones. This will help you choose the best foods that are in line with Mediterranean cuisine.
Some of the delicious dishes you will learn to make by reading this cookbook include tagliatelle with artichokes and parmesan, orzo with shrimp, Greek braised pork with leeks, and orange polenta cake.
This cookbook has been authored by American Test Kitchen, which is renowned for its television shows, magazines, cooking school, websites, and beloved cookbooks.
Alternative 1: The Mediterranean Table - Simple Recipes for Healthy Living on the Mediterranean Diet
While there's a lot of emphasis placed on keeping an eye on your diet so that you ensure you stay healthy, it's easy to forget that you can have tasty, delicious, and filling foods that are also healthy! This cookbook provides recipes that are a great blend of satisfying and healthy meals that you can make at home.
It contains more than 150 recipes and cooking tips to help you master the recipes. The Mediterranean recipes that are included in this cookbook are part of Middle Eastern, Southern European, and North African cuisines.
What you'll really love about this cookbook is that it's great for you if you're keen to start following a Mediterranean diet. It contains a helpful 14-day Mediterranean diet meal plan so you won't have to feel stressed about what to cook.
The recipes in the book give you meal options for breakfast, lunch, dinner, and dessert. These include dishes such as breakfast polenta with hazelnuts and pears, shrimp and chickpea fritters, eggplants stuffed with feta and walnuts, and seared duck breast with ouzo and orange.
For increased user-friendliness, this cookbook is organized according to different meals, such as desserts, breakfasts, soups and salads, sandwiches and wraps, vegetarian, and Mediterranean staples so you can learn more about foods enjoyed in the Mediterranean region while learning how to cook the most delicious meals. It also enables you to jump through to specific sections easily so you can find the meals you want to make.
Alternative 2: Mediterranean Instant Pot: Easy, Inspired Meals for Eating Well
If you want to learn how to cook with an Instant Pot, you'll love this cookbook that makes it easy to make delicious and healthy Mediterranean meals with it. You'll gain insight into a variety of Mediterranean cuisines, such as North African, Italian, Greek, Israeli, and Turkish dishes.
You'll quickly learn how to make dishes such as lamb meatballs with couscous, chicken tagine, risotto, and more.
The authors know that the Instant Pot is beneficial when producing Mediterranean meals at home because it prevents you from spending a lot of time cooking tough grains or dried beans, two foods which are popular in this type of cuisine. This cookbook takes all the stress and hassle out of cooking healthy by ensuring you use your Instant Pot correctly and put it to good use.
Most of the recipes that are included in this cookbook will be made in less than an hour. You'll also receive nutritional information for every recipe, of which there are 95 in the book.
This is another excellent cookbook provided by America's Test Kitchen. It provides a variety of dishes, such as hearty comfort foods, lighter snacks and meals, and side dishes that are bursting with flavor. There's something for everyone.
Whether you're an advanced cook or a total beginner, this best selling Mediterranean cookbook will teach you valuable recipes that you'll be able to master easily and take your cooking to a higher level.
Alternative 3: The Mediterranean Diet Cookbook for Two - 100 Perfectly Portioned Recipes for Healthy Eating
The recipes have quick preparation times and make use of seasonal ingredients, which is an important way in which this cookbook is accessible to readers.
Some of the most delicious meals that you'll learn to make by reading this cookbook include poached salmon with mustard-herb sauce, citrus fennel salad, and Greek beef kebabs. There are also tasty desserts included, such as chocolate turtle hummus and spiced pears with mascarpone.
Every recipe included in the book has a clear description to make it easier to understand and prevent mistakes when cooking it. However, it's worth mentioning that this cookbook doesn't venture too deeply into different Mediterranean cuisines.
It's more of a general approach to Mediterranean foods, so it's a great introduction to the diet and lifestyle, and this makes it the best Mediterranean cookbook for beginners. This book is great for you if you want to start eating healthier meals but you're not sure how to go about it or if you want to reduce your daily calories without missing out on enjoying tasty meals. As an example, there are charts included in the book that will help you to figure out healthy portion sizes to consume.
Mediterranean Cookbook FAQ
If you want to start a healthy Mediterranean diet, it helps to have a cookbook to help you, such as one of the cookbooks we've featured in our guide.
However, read on to discover important information about this popular diet
What is typical Mediterranean food?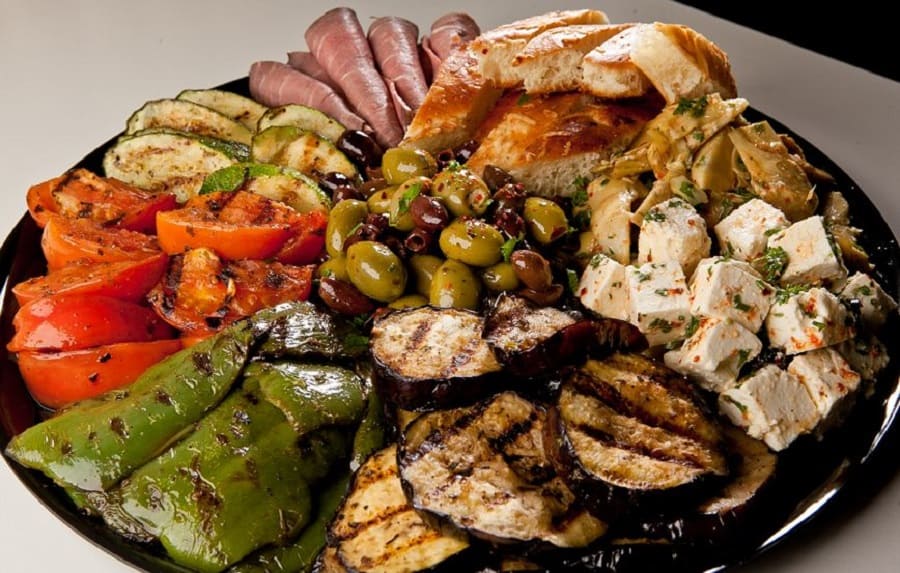 There's not just one type of Mediterranean cuisine. Instead, there are different cuisines and typical dishes in different countries within the Mediterranean region, such as Turkish, Greek, Italian, Egyptian, and Lebanese dishes.
However, all these cuisines share some key ingredients that are used in many popular dishes.
These include fresh fruits and vegetables, legumes, and whole grains.
Some of the foods that are eaten regularly on the Mediterranean diet include nuts, fruits, vegetables, seeds, herbs, spices, seafood, fish, and extra-virgin oil.
Although poultry, cheese, yogurt, and eggs are included in the diet, these are consumed in moderation.
Red meat, processed meat and other foods, refined grains and oils, and added sugars are also rarely consumed.
What vegetables are Mediterranean?
Since vegetables form such an essential part of the Mediterranean diet, these need to be varied and flavorful. The types of veggies included in this diet are:
Red and yellow vegetables. These include carrots, bell peppers, sweet potatoes, squash, and beetroots.
Green vegetables. These include peas, broccoli, green beans, avocados, zucchini, and green peppers. Leafy greens also form part of this category, such as kale, spinach, and mustard greens.
Purple and white vegetables. These include eggplant, cauliflower, leeks and onions.
When eating vegetables on a Mediterranean diet, make sure that you eat vegetables that are raw, steamed, or grilled as these are the healthiest cooking techniques.
What do Mediterraneans eat for breakfast?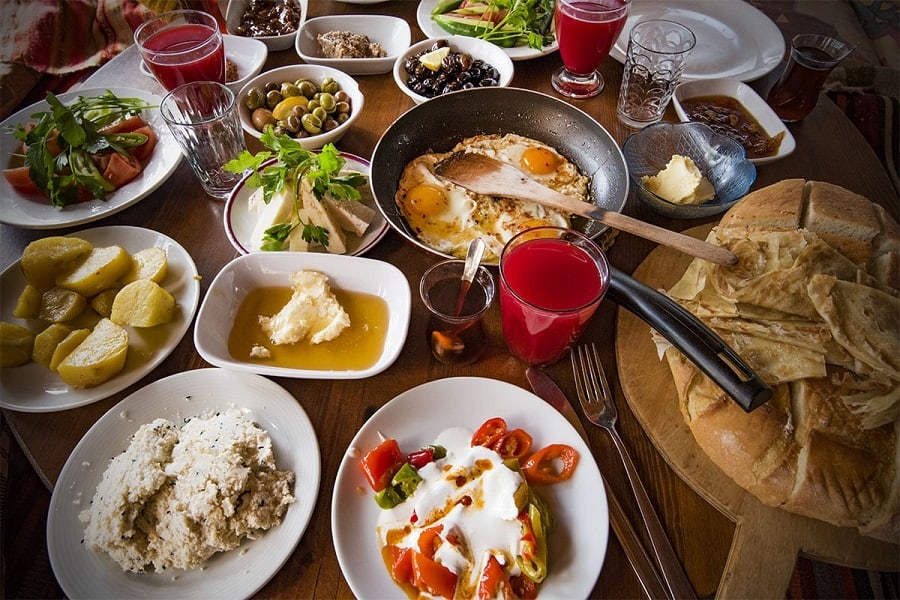 Breakfast foods that are enjoyed around the Mediterranean usually contain some dairy, grains, and vegetables. For example, in Lebanon, a traditional breakfast includes grains such as bulgur, cinnamon, honey, fruit, and milk.
In Italy and Spain, toasted bread is a popular food and this can be enjoyed with fruit or soft cheese. In Greece, a bread known as paximadia is popular, and this is healthy as it's made from whole wheat, barley flour, and chickpeas.
In Syria, a common breakfast includes tahini yogurt with sliced radishes, pickles, and chickpeas.
By comparison, in Morocco breakfast usually contains a hearty fried egg in olive oil that's enjoyed with flatbread, soft cheese, and olives.
Does Mediterranean diet help with inflammation?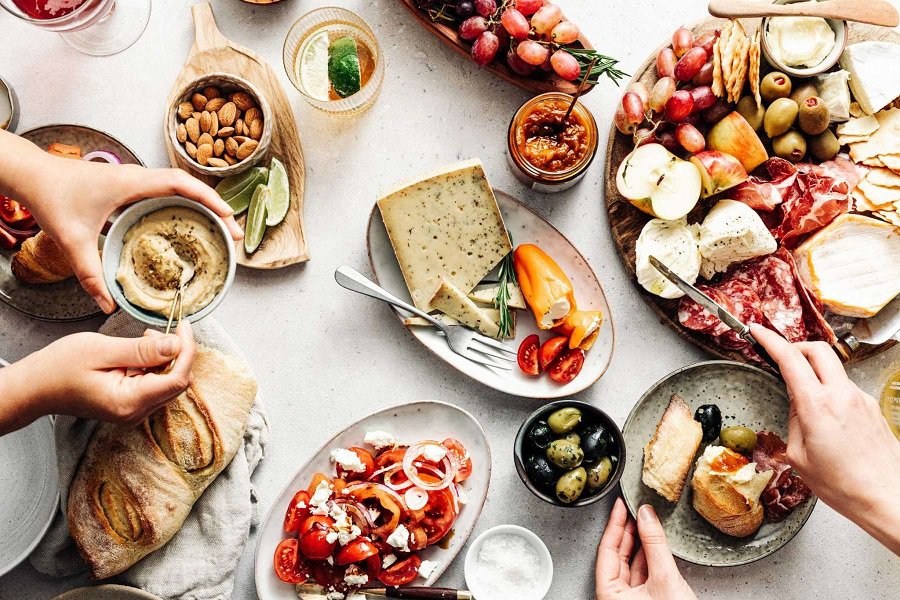 The Mediterranean diet has been found to reduce inflammation in the body. This is because it's rich in fiber and omega-3 acids, a lack of which have been linked to inflammation and metabolic diseases.
By following a Mediterranean diet which includes lots of fruits, vegetables, and fiber-rich foods, this helps to encourage healthy bacteria in your gut. As you probably know, having healthier bacteria in your gut is linked to reduced inflammation.
In addition to fiber, this diet contains seafood, which is a source of healthy omega-3 acids.
We also have to consider olive oil as an anti-inflammatory food, which is a staple in Mediterranean cuisine.
Olive oil reduces inflammation because it contains oleocanthal, which has anti-inflammatory properties. It's also got antioxidant features.
By avoiding inflammation and eating anti-inflammatory foods such as the above, you can live longer.
A study found that consuming anti-inflammatory foods like vegetables, fruits, monounsaturated fats (such as olive oil), and nuts while avoiding inflammatory foods like chips, soda, processed meats, and red meat decreases the risk of death from any cause by 18 percent, and cardiovascular disease by 20 percent.
Therefore, if you follow a Mediterranean diet, this can certainly help you to live a healthier life that's free of disease.
If you want to start following a healthier diet, the Mediterranean diet is a good choice. Not only is it delicious but it contains many healthy ingredients to boost your health and prevent inflammation in the body.
Purchasing a quality cookbook that teaches you about a variety of Mediterranean foods is a valuable way to better understand Mediterranean cuisine and how to incorporate it into your life.
In this article, we've provided you with five of the best Mediterranean cookbooks to purchase, looking at their pros and cons so you can choose the one that will make cooking Mediterranean meals at home easy and fuss-free.
We've also included some important information in our FAQ section to help you better understand what the Mediterranean diet is all about. Although you might assume the Mediterranean diet is focused on healthy oils and seafood, it's much more than that.
Sources: