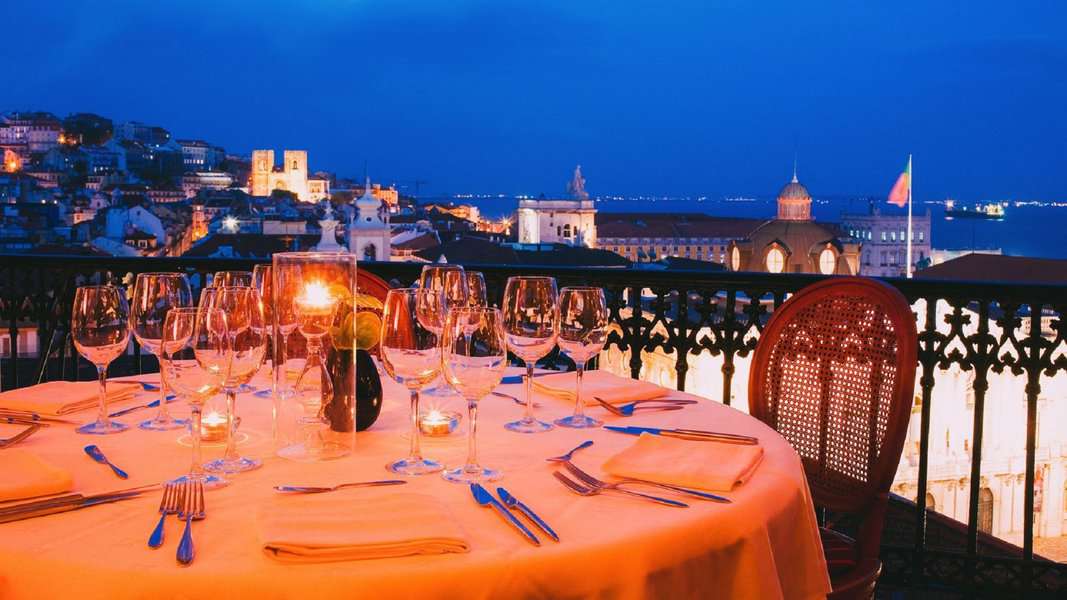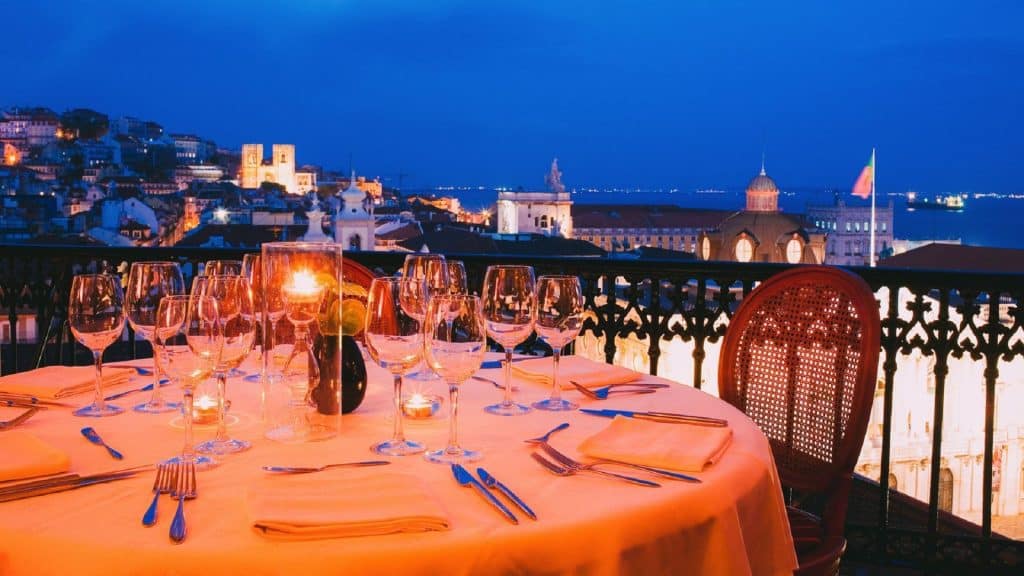 7 Best Restaurants In Lisbon
If you haven't sampled some of the cuisine in Lisbon, you're missing out.
A new wave of local and international chefs have been shaking things up in the city, providing a mouth-watering variety of modern Portuguese dishes for you to enjoy while you sample the beautiful city sights.
What is Lisbon known for?
Lisbon is a city renowned for its beautiful architecture, colonial history, and all-year-round warm weather. This makes it the perfect vacation destination.
With that in mind, here are the best restaurants to check out when you're in Lisbon. Get your taste buds ready for innovative, delicious dishes.
Seven Of The Best Restaurants In Lisbon
Pharmacia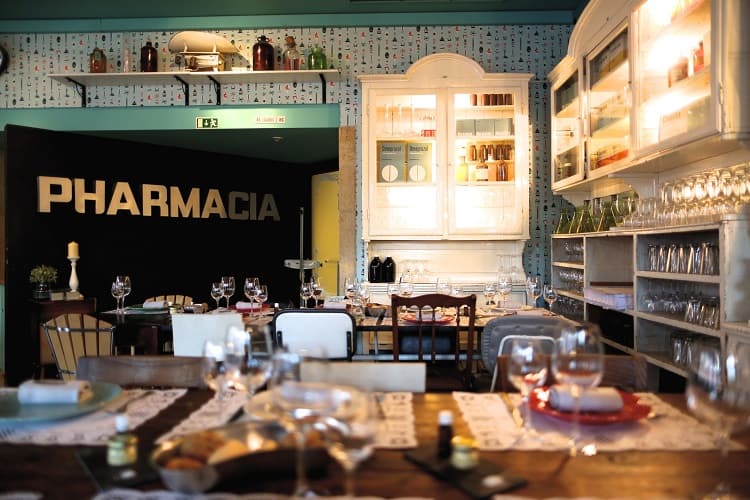 The name of this restaurant means pharmacy, and dining here will make you feel like you're in the restaurant version of a pharmacy.
Pharmacia is located in a previous mansion that shares the space with the Musue de Farmácia, located in the Santa Catarina district, and the vibe is medical – there are vials, drug-store cabinets, vials, and even first-aid kits in the decor!
What's great about this restaurant is that you can choose a surprise menu, after giving the chef a bit of information about your preferences and any food allergies. Think of it like a doctor writing you a prescription!
Some of the highlights from the menu include matured veal loin and rice with ancient purple carrot from Algarve and safflower. Desserts are unique and intriguing, such as the sweet potato cake with sweet potato custard and peanut praline.
Cervejaria Ramiro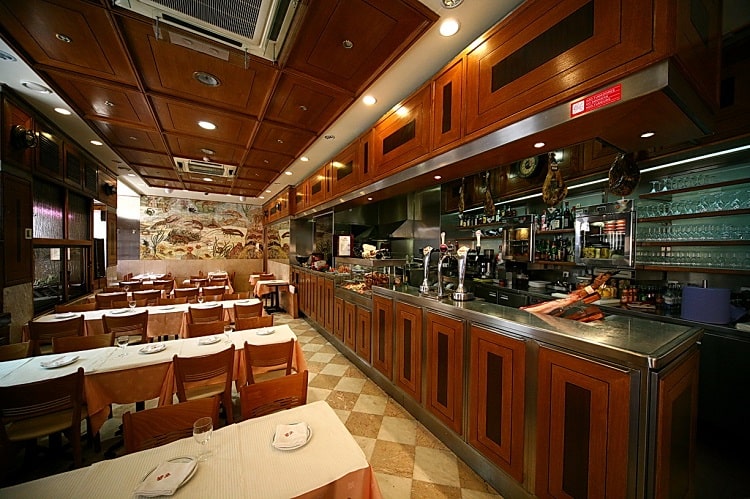 This is the restaurant to go to if you want to sample some of the best seafood in Lisbon. There's also a large variety of wines to enjoy from the Portuguese wine list, such as the light red wines that go beautifully with the seafood dishes on offer.
While there are meat and cheese menus available, seafood is the main attraction here. Enjoy the mariscos (shellfish), crab, prawns, and lobster.
What about dessert? Try something simple like mango slices or opt for lemon ice cream with vodka to end your meal on a high note.
As for the atmosphere, the restaurant has a fun and cheerful atmosphere – expect to see lots of people from different tables chatting and enjoying the food.
After enjoying a meal, head to the Teatro Bocage, which is just 10 minutes away. This performing arts theatre is a popular location for locals and tourists alike, where you can see a variety of plays, some of which give you more insight into Portuguese history.
Boi-Cavalo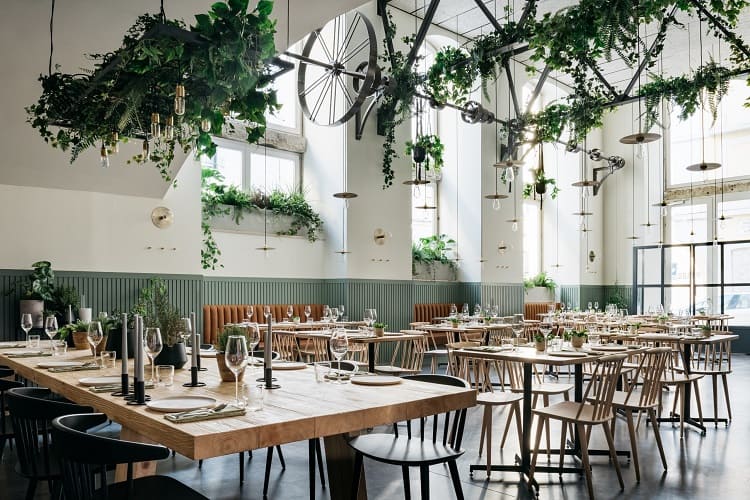 If you're looking for an upscale dining experience, you'll want to check out Boi-Cavalo. It's located on a cobblestoned alley in Alfama, and while it used to be a butcher shop it's been transformed into a bistro with Scandinavian-inspired wood furniture.
What's interesting about it is that there's an à la carte menu that regularly switches up its dishes, depending on ingredients that are available.
To date, some of the menu highlights have included dishes such as suckling pig, kale with shrimp dust and horseradish, and bread with chorizo butter. For dessert, the delicious tofu custard dessert with toffee pieces is something not to miss. 
Boi-Cavalo is located within close proximity (a five-minute walk) to the Lisbon Army Museum, which is the oldest museum in the city. It was built in 1876!
Petisco Saloio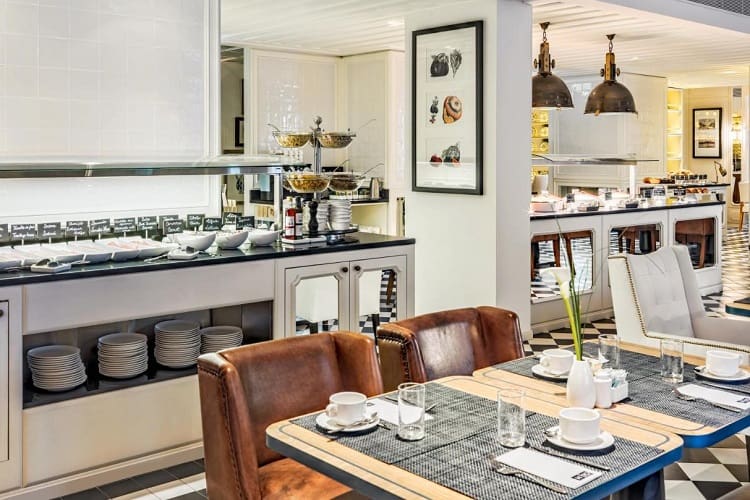 Although you won't find much in terms of decor here, the real thing that matters – the food – is some of the best in the city. People who have visited this restaurant have said that it makes the best pica pau in Lisbon.
Pica pau is a traditional Portuguese dish that contains fried beef in a light gravy of garlic, chili, mustard, beer, and oil.
You'll also enjoy sampling the variety of wines, including Portugal's famous green wine (vinho verde).
Although "Petiscos" is a word for delicious bite-size dishes, the food you'll eat at this restaurant is hearty and will fill you up after a day of travelling through the city. Get ready to enjoy menu highlights such as braised pork with sweet potato gratin and oxtail stew.
This restaurant is located in the Campo Pequeno neighborhood, a residential area filled with tree-lined streets and balconied homes. It's also a stone's throw away from the Campa Pequeno bullring, which was built in 1892.
This bullring has many attractions, such as its canon-filled tiled courtyard and the Vasco da Gama room.
Can the Can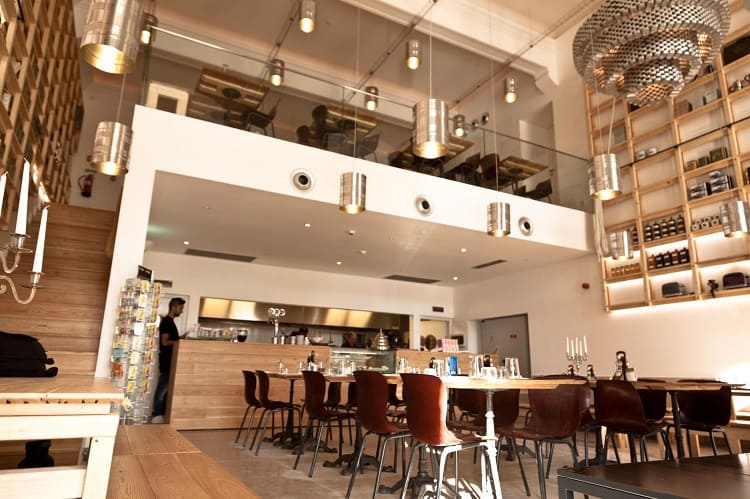 You might not realize that canning is an important part of Lisbon culture. This is thanks to the canning industry that started in 1854, and Can the Can is a restaurant tribute to its history.
Inside the restaurant, the decor includes walls that are lined with backlit shelves to highlight canned food and there's even a can-inspired chandelier.
When it comes to the food that's on offer, expect a variety of cuisines, such as Portuguese and Mediterranean food. Dishes include tuna samosas, fried cuttlefish, octopus salad, and crispy chicken.
The sangria and cocktails are the perfect accompaniment to the delicious meals.
As the restaurant is located in Praça do Comércio, you'll be able to eat your meal while enjoying beautiful views of the sea and city. It's one of the most beautiful piazzas in all of Europe, and it symbolized the wealth of Portugal during the end of the 18th century.
It was right here that merchants and captains at the time would plan dangerous sea missions to India, Brazil, and SouthEast Asia and then trade their goods upon their return.
The piazza looks directly out onto the Tagus River. Two of the main points of interest in this piazza are the Rua Augusta Arch and the equestrian statue of Joseph I of Portugal, both of which are a must to see.
Faz Frio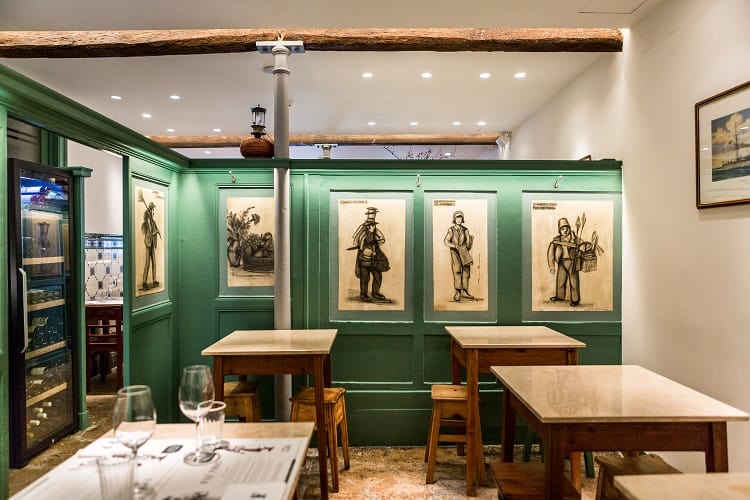 This restaurant opened around 150 years ago but has been remodelled. Much like the decor, the dishes on the menu are designed to reflect traditional Portuguese food with a contemporary twist on them.
Some of the menu highlights include pork with clams and polenta, rice with lobster, and codfish pastries with turnip rice. Save some space for dessert as you'll love the chocolate mousse that's made with almonds, orange, and pumpkin.
Faz Frio is regarded as being one of the popular haunts of sailors in days gone by, and the bar still has a variety of cocktails and wine for you to enjoy. If you want some snacks with your beverage, choose a tasty snack at the bar, such as sausage croquettes, cheese board, octopus salad, or strawberries with whipped cream.
This restaurant is located within close proximity to the Museu Nacional de História Natural e da Ciência that's a few minutes away, where you'll find anthropological artifacts and preserved animal specimens. It's also a few minutes away from the botanical garden of Lisbon.
Alma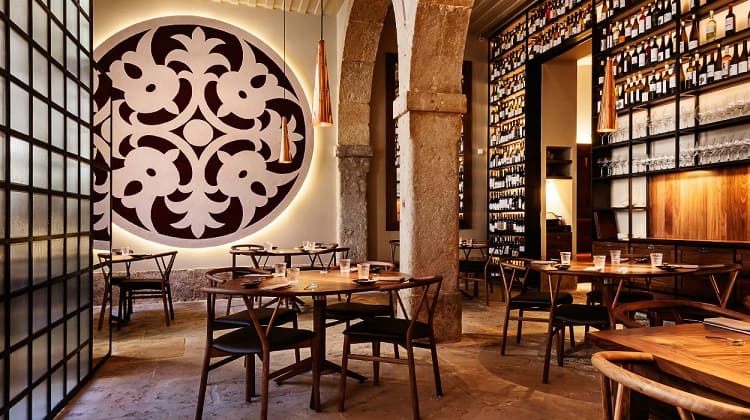 This Michelin-starred restaurant in Lisbon is all about giving you a memorable journy into creative flavors. The menu is built around various influences, such as traditional Portuguese cuisine and a passion for Asia.
Some dishes to try from the menu include the lamb, sweet peppers, and cauliflower; and the Azorean parrotfish made with Alentejo pork, chorizo, and fava beans. Dessert is unique bliss – try the chocolate bomb with salted caramel and hazelnut sorbet, or the "Sea flavors and citrus" which contains crystallized algae, yuzu sorbet, and citrus curd.
Enjoy your meal in the elegant, earth-toned decor, then afterwards head over to the Museu Nacional de Arte Antiga that's about 10 minutes away. This is a 17th century place that's filled with Euopean sculptures and paintings.
Another site to see is the Parque Eduardo VII, that's about 10-15 minutes away. It's a scenic park that offers tree-lined paths and stunning views of the ocean.
Related Questions
Is Lisbon expensive?
Lisbon is a budget-friendly city, which makes it great for tourists and people who are travelling with kids.
What is the best time to visit Lisbon?
The best time of year in which to go to Lisbon is from March to May or September to October. The weather's warm and there are fewer crowds around.
Conclusion
If you're heading to Lisbon, you'll want to ensure you know of the best places to grab a meal and enjoy the city.
In this article, we've featured seven of the best restaurants in Lisbon where you can enjoy modern or traditional Portuguese dishes.
Sources: