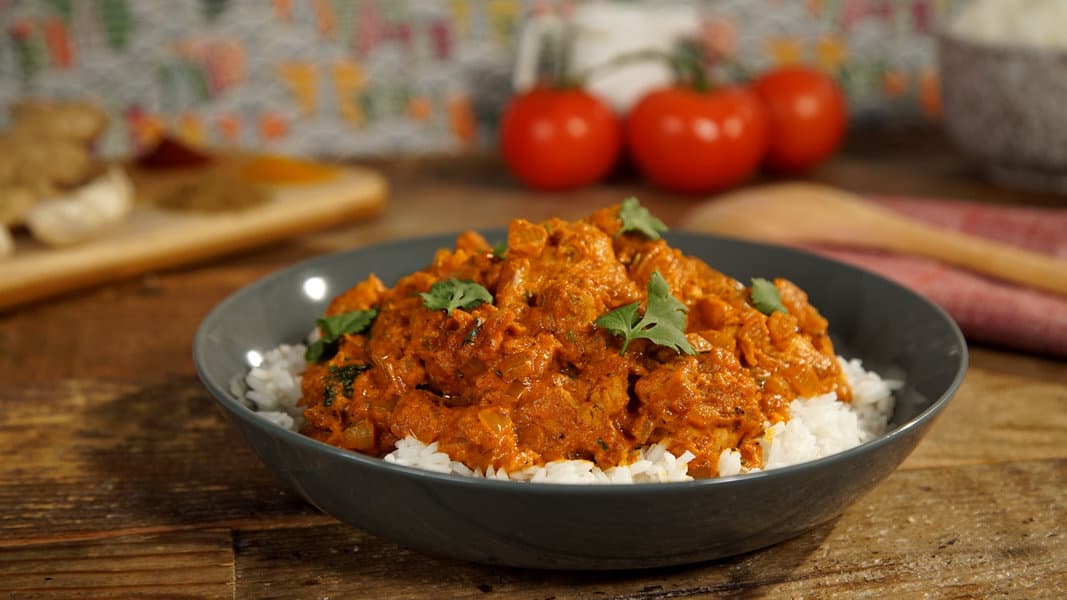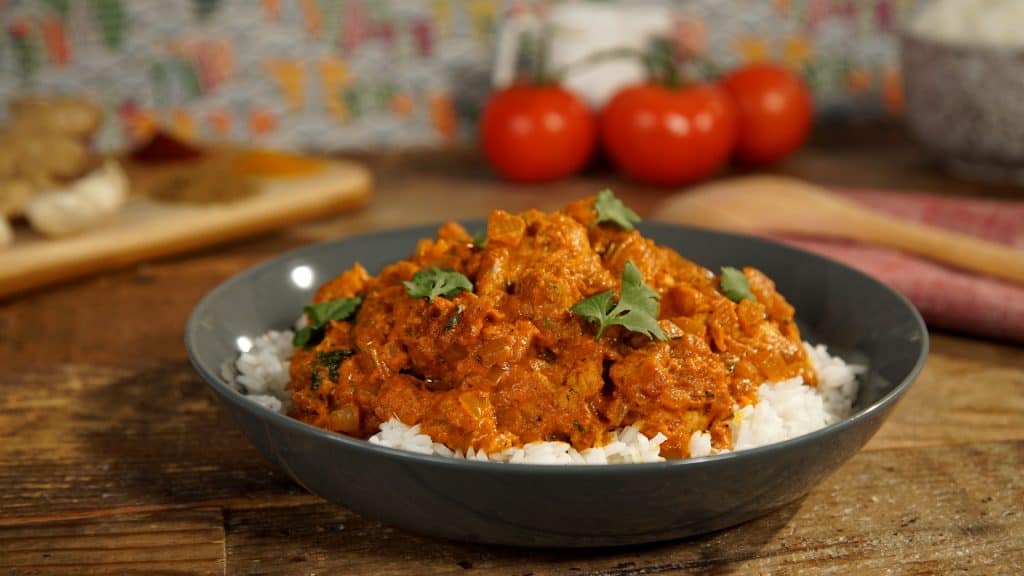 Butter Chicken Vs Tikka Masala
If you love curry and chicken, making a delicious butter chicken or tikka masala is something you should consider when you want something tasty and comforting for dinner.
But, you might wonder what the differences are between these popular dishes.
Aren't butter chicken and tikka masala the same thing? While butter chicken and tikka masala do have many similarities, like when it comes to their common ingredients, they have different flavor intensities and profiles.
Read on to discover more about butter chicken vs tikka masala. We'll look at where these delicious foods come from, how to make them, and how to enjoy them with the best side dishes.
What Is Butter Chicken?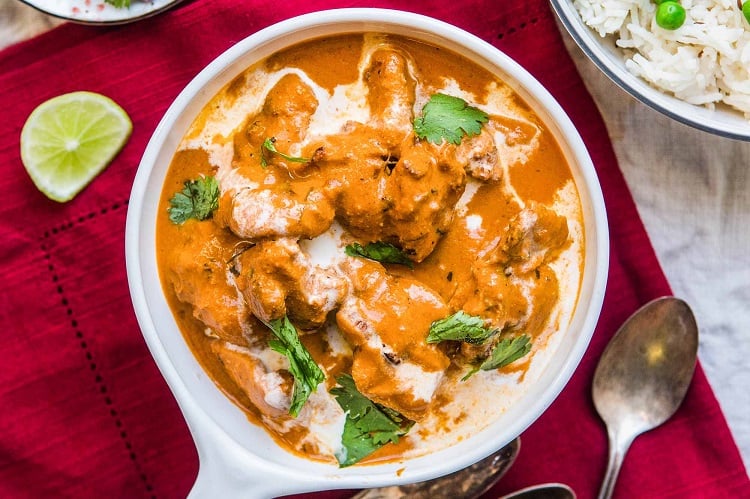 Butter chicken is also known as murgh makhani. It's a curry that consists of chicken drenched in butter, cream sauce, and spiced tomato.
It originated in India, in Delhi, during the 1950s. A man called Kundan Lal Gurjal ran a restaurant in the city at that time. His cooks would blend leftover marinade sauces with tomato and butter, and then cook chicken in it. This smart way to use leftover ingredients ended up creating a popular dish that spread to the rest of the world!
The reason why butter chicken is so loved is because it has a delicious blend of spices. Usually, chicken will be marinated for hours in yogurt that's been mixed with spices, such as ginger, coriander, garlic, and garam marsala, and then it's cooked tandoori-style, which is basically when you cook food over a charcoal fire in a tandoor, or clay oven.
The chicken is then left to simmer in a curry sauce with butter.
What Is Tikka Masala?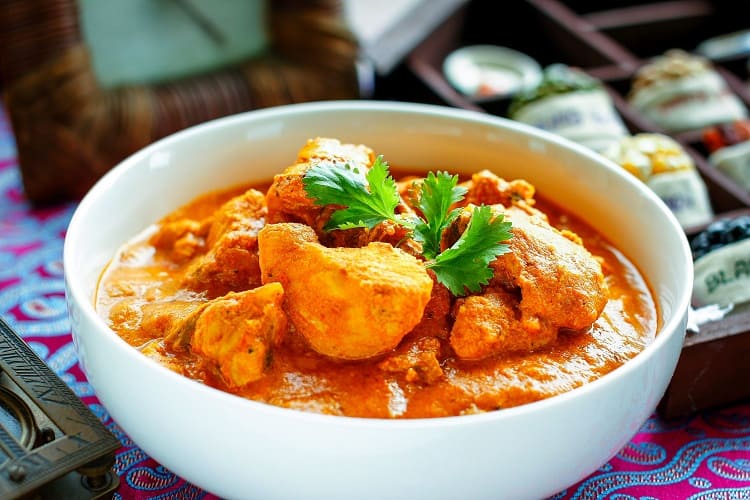 While tikka masala is quite similar to butter chicken, it's a chicken dish consisting of marinated chicken chunks that have been roasted in spicy curry sauce and yogurt. This curry is creamy and delicious, and gets cooked in a tandoori oven.
The sauce used in tikka masala displays different ingredients in different regions, but it usually consists of coconut cream or cream, tomato puree, and spices like paprika. If you've ever seen the bright orange color of tikka masala, you might not realize that sometimes it gets produced by orange food dye.
Tikka masala originated in the 1960s, and was created by Bangladeshi chefs who emigrated to the UK and opened Indian restaurants. They created a new cuisine to appeal to the British palate, and they started serving chicken tikka masala on their menu.
However, there's a different origin story about chicken tikka masala that some people believe. In this version, the dish was invented by a Bangladeshi chef in Glasgow, back in the 1970s, who added a tomato-cream sauce to chicken tikka in order to please one of his customers.
Chicken tikka consists of chunks of boneless chicken that have been marinated in curry spices and yogurt before being served on a skewer.
However, another theory is that chicken tikka masala is derived from butter chicken, which makes sense because the two dishes are similar.
Main Differences Between Butter Chicken Vs Chicken Tikka Masala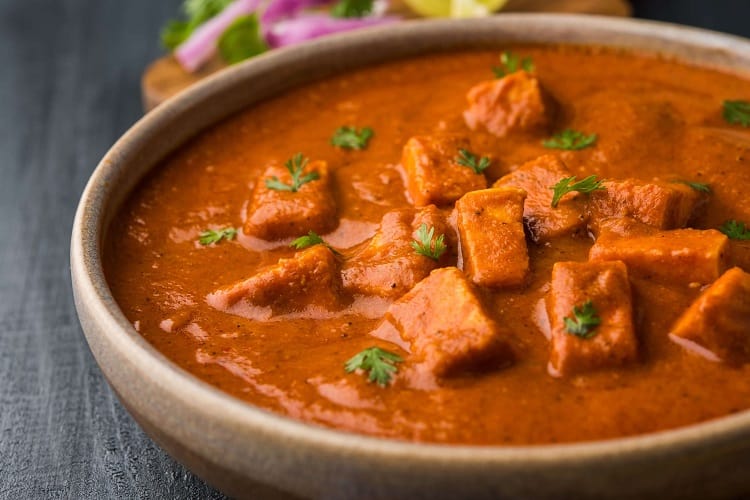 There are hardly differences when it comes to the ingredients you'll find in these two dishes.
Both of them usually contain ingredients such as tomato paste, garlic, ginger, cumin, butter, turmeric, garam masala, yogurt, and cream. When it comes to serving butter chicken or chicken tikka masala, you can serve them with roti, rice, or naan.
But, while both dishes are very similar, they do have some important differences. The main difference is that butter chicken's tomato flavor is not as strong as what you'll find in chicken tikka masala. That said, butter chicken is creamier than tikka masala.
The two dishes are cooked differently, too. Tikka masala is a dry dish that's cooked in a tandoor oven. By comparison, butter chicken is cooked in a pan over the fire.
How To Make Butter Chicken At Home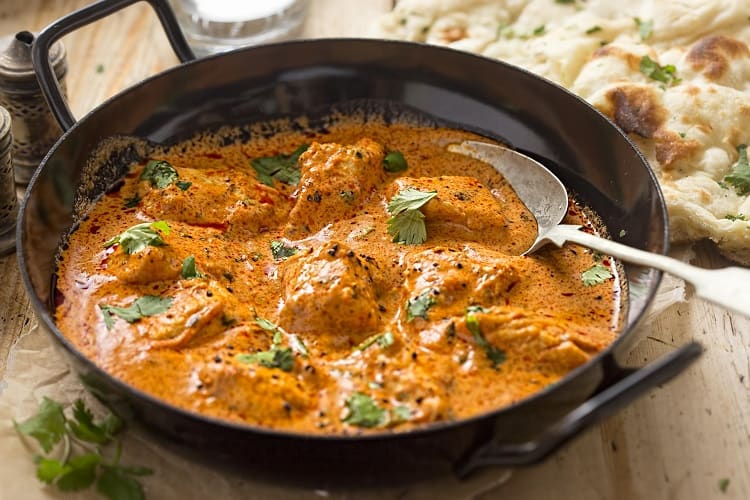 Interested in making delicious butter chicken for your family? This recipe shows how easy it is. You'll need the following ingredients in order to make the chicken marinade and sauce.
Chicken marinade
28oz boneless and skinless chicken (thighs or breasts) that have been cut into smaller pieces
½ cup plain yogurt
1 teaspoon turmeric
1 teaspoon red chili powder
2 teaspoons garam masala
1 teaspoon ground cumin
1 tablespoon minced ginger
1 ½ tablespoons minced garlic
1 teaspoon salt
Chicken sauce
2 tablespoons olive oil
1 large onion, sliced
2 tablespoons ghee (you can use 1 tablespoon butter and 1 tablespoon oil instead)
1 ½ tablespoons garlic (minced)
1 ½ teaspoons ground cumin
1 tablespoon ginger (minced)
1 ½ teaspoons garam masala
14 oz crushed tomatoes
1 teaspoon ground coriander
1 teaspoon red chili powder (you can use more or less depending on your tastes)
1 cup heavy cream
1 ¼ teaspoons salt
½ teaspoon kasoori methi (fenugreek)
1 tablespoon sugar
Instructions
In a large bowl, combine chicken with the marinade ingredients and allow the chicken to marinate for half an hour to an hour.
Heat oil in a large skillet on medium-high heat. When it starts to sizzle, add the chicken pieces to it.
Fry the chicken pieces until they become browned. Then, put them aside.
Heat up your ghee in the same skillet or pan you used.
In the ghee, fry the onions until they sweat (this takes up to six minutes) while you scrape up browned bits that are stuck to the bottom of the skillet.
Add ginger and garlic, then sauté it for one minute.
Add in the coriander, garam masala, and cumin. Let it cook for 20 seconds, while stirring it a bit.
Now you want to add the chili powder, salt, and crushed tomatoes.
Allow it to simmer for about 10 minutes. Stir it a bit until the sauce starts to thicken. You want it to be a deep reddish-brown color.
Remove the ingredients from the heat and put the mixture into a blender.
Blend the ingredients until they become smooth. If it's too thick, you'll need to add a few tablespoons of water.
Pour the blended sauce back into the pan you were using.
Stir the sugar, cream, and crushed kasoori methi through the sauce.
Then, add the chicken with its juices back into the pan and cook it for 10 minutes. The sauce should be bubbling.
You can garnish your butter chicken with chopped cilantro.
Serve it with naan bread, roti, or garlic butter rice.
Notes for making butter chicken:
When making the tomato sauce, you can use crushed tomatoes or tomato puree, but you must be careful if you want to use fresh tomatoes or tomato sauce as these can burn easily.
If you want to make the butter chicken less spicy, you can do so easily. Reduce the amount of ginger and cayenne pepper, as well as the garam masala. This will make it kid-friendly and easier for spice-intolerant people to eat and enjoy.
How To Make Tikka Masala Chicken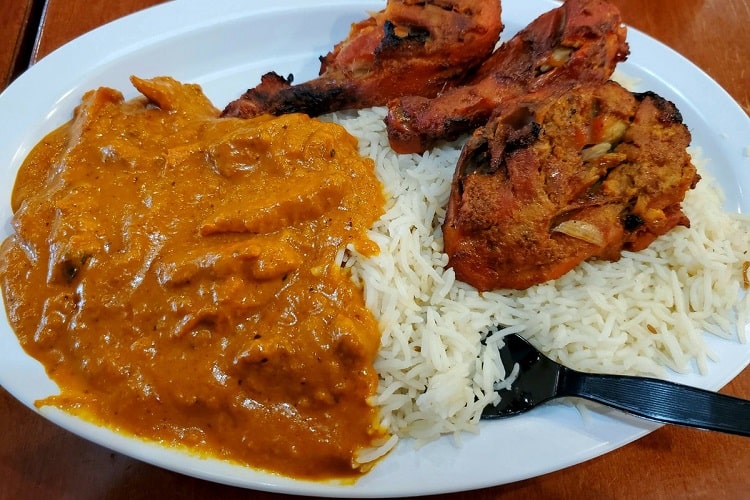 This is an easy tikka masala chicken recipe that you can do, and you're guaranteed of success even if it's your first time trying it.
Ingredients
3 boneless and skinless chicken breasts (cut into pieces)
1 cup yogurt
1 cup heavy cream
1 can tomato sauce
1 tablespoon lemon juice
1 teaspoon fresh ground cinnamon
2 teaspoons cayenne pepper
2 teaspoons ground cumin
2 teaspoons ground black pepper
1 tablespoon minced fresh ginger
2 teaspoons paprika
1 jalapeno pepper (chopped)
¼ cup chopped cilantro
1 teaspoon salt
1 tablespoon butter
1 clove garlic (minced)
4 long skewers
Method
Combine lemon juice, yogurt, cayenne, two teaspoons of cumin, cinnamon, black pepper, ginger, and salt in a large bowl.
Stir in the chicken. Cover the bowl and put it in the fridge for one hour.
Preheat your grill on high heat.
Apply some oil to the grill grate and put your chicken pieces onto the skewers.
Grill the chicken for a few minutes on each side.
Next, melt butter in a large skillet on medium heat.
Sauté jalapeno and garlic for one minute.
Add two teaspoons of cumin, paprika, and one teaspoon of salt.
Stir in the cream and tomato sauce.
Let it simmer on low heat. This should be done for about 20 minutes so the sauce thickens.
Add the grilled chicken and let it simmer for another 10 minutes.
When serving the chicken, garnish it with fresh cilantro.
Notes:
If you want your chicken tikka masala to be a bit more acidic, replace the cream for crème fraîche as it provides a bit of a sour and tangy flavor.
You can brush chicken tikka with some oil, such as mustard oil, to give it a smoky glaze when serving it. This oil will also prevent it from sticking during the cooking process.
Extra Serving Ideas For Butter Chicken And Tikka Masala
We've already mentioned that rice, naan, or roti make excellent foods with which you can serve your butter chicken or chicken tikka masala. With that in mind, here are other accompaniments to your meal.
Steamed vegetables, such as cauliflower or broccoli. They add a bit of texture and color that works well with the creamy chicken.
Samosas. Since you're eating chicken, you might not want meat-filled samosas, but ones that are filled with spiced potatoes, onions, cheese, and/or lentils can be a great addition to chicken dishes. They also add a nice crispy element to your meal.
Light green salad. It's always a good idea to add a refreshing salad to your chicken dishes. Choose light, fresh ingredients for it such as cucumbers, lemon juice, and tomatoes.
Papadum. This flatbread is a nice alternative to naan or roti. It's crispy, light, and thin, so it adds texture to your rich dish without being too heavy. What's great about papadum is that you can make it with various types of flour, such as rice, tapioca, lentil, or chickpea flour.
Pilau rice. We've mentioned that rice is a popular and delicious accompaniment to chicken dishes, but pilau rice deserves a special mention. This rice is a traditional Indian rice that works well with classic Indian cuisine. It's packed with many flavors. At home, you can make it burst with even more flavor. Add spices such as cumin seed, cinnamon, and cardamom to a pan and heat them with oil so that the spices release their aroma. Then add the pilau rice so that it will absorb all those delicious spices before being enjoyed with your chicken dish.
Related Questions
Can you make vegetarian chicken tikka masala and butter chicken?
You can make a vegetarian version of chicken tikka masala or butter chicken by using cauliflower and chickpeas instead of chicken, but tofu or plant-based chicken are also good meat replacements.
Are there many calories in butter chicken and tikka masala?
A serving of butter chicken (one boneless chicken breast with sauce) can contain around 400 calories, while tikka masala contains around 300 to 400 calories per serving. You can watch your calorie intake by serving these foods with light, calorie-low side dishes.
Conclusion
If you love chicken but you don't want to stick to your regular chicken dishes, you should consider making a butter chicken or tikka masala dish. While these might seem complicated, they're actually easy to do at home.
In this article, we've provided easy-to-do recipes that even beginners will succeed at using, along with some extra tips for making the chicken dishes even more delicious.
We've also featured important differences between these two popular chicken dishes so you know exactly which one to order the next time you feel like chicken for dinner.
Sources: