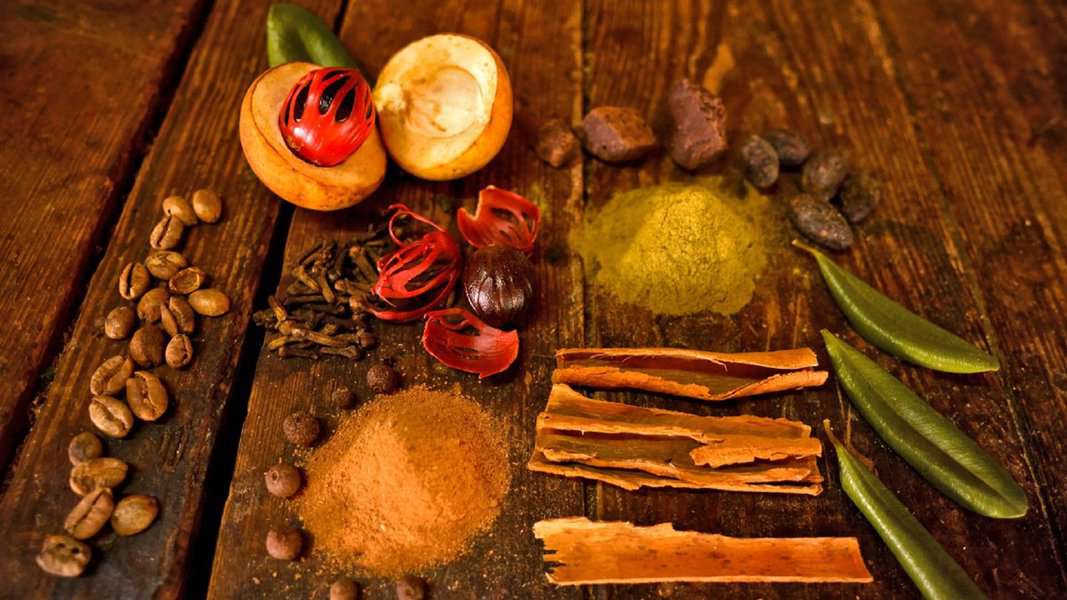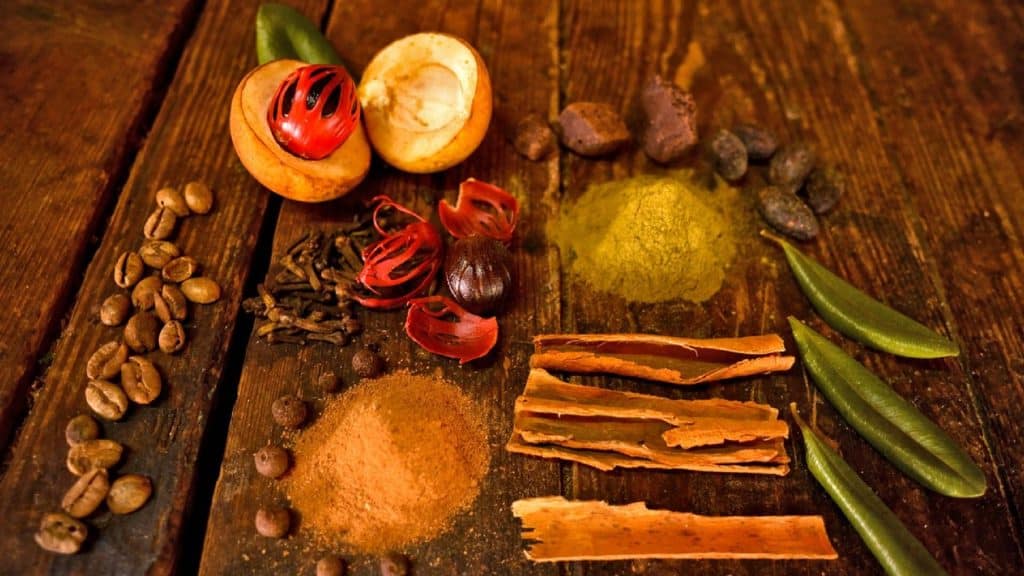 Your Ultimate Guide To Grenada Food
Grenada, a Caribbean island, is famously known as the "Spice Isle."
It's filled with a variety of nutmeg plantations and uses spices in its cuisine to give its dishes complex flavors.
What's Grenada's national dish? The country's national dish is Oil Down, which is basically a one-pot stew and can be filled with many different ingredients to make it versatile.
But there are other foods that compete with Oil Down that are worthy of mention. Here's our guide to Grenada food and what makes it so special.
Why Should You Visit Grenada?
Okay, so while we've already mentioned that Grenada has some delicious dishes on offer, there are many other reasons why you should visit this Caribbean island.
It's the perfect holiday spot. Thanks to its various beaches, Grenada is a great location to escape the stress of life back home and enjoy the natural delights. One of its most popular beaches is the Grande Anse. Here you'll enjoy miles of white sand, topaz-blue waters, and lots of restaurants nearby.
It hosts various festivals. Grenada offers various festivals throughout the year that are a must to experience, such as the Drum Festival. There's also the Spicemas Grenada Carnival that includes concerts and street dances.
It has the world's first underwater sculpture park. The intriguing Moliniere park contains human sculptures in the ocean, which are waiting to be explored via scuba diving and snorkelling.
Popular Dishes To Enjoy In Grenada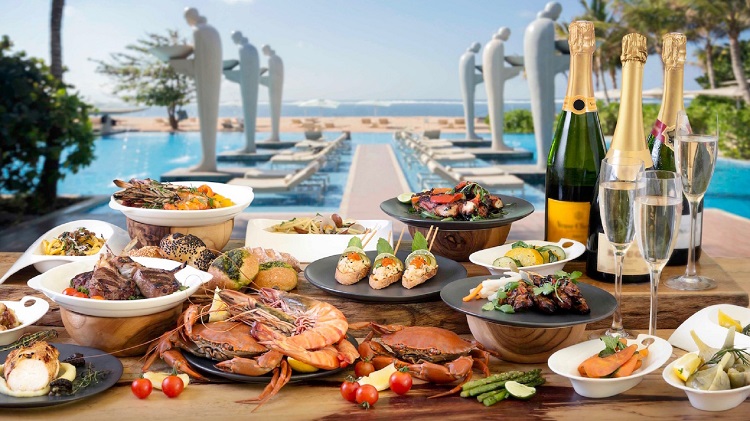 Grenada is home to a variety of spices that thrive on the island, such as nutmeg, ginger, clove, thyme, cinnamon, turmeric, lemongrass, and bay leaf.
You'll also find many fruits and vegetables, with mangoes, sweet potatoes, coconuts, and breadfruit being plentiful. All of these ingredients add deliciousness to the local dishes. Here are some of the most popular dishes to enjoy in Grenada.
Curry Goat
This dish makes use of local spices and herbs to put a spin on the Caribbean dish that's so popular.
The goat is browned before being cooked with curry powder, garlic, onions, and hot pepper.
It's then served with rice and extra toppings, such as lime pickle.
Fried Bakes
Fried bakes are bread that's crispy and golden brown in color, and usually enjoyed with a variety of side dishes, such as sausage, although saltfish with herbs, onions, and tomatoes are a match made in heaven when eaten with fried bakes.
Lambie
Lambie refers to conches, which are large sea snails.
This dish consists of tenderized conch that's cooked in a soup of onion, lime juice, hot pepper, and garlic that's both delicious and healthy.
Land Crabs
These are found in abundance in Grenada.
They're prepared with lime juice and local spices, before being served with breadcrumbs that are crispy from being baked.
Pelau
This is a wholesome chicken and rice local dish that will leave you satisfied yet craving more of it.
It's a one-pot meal that contains a variety of healthy ingredients, such as carrots, cooked beans, red sweet peppers, celery, coconut milk, and brown sugar.
Nutmeg Ice Cream
You can find delicious desserts in Grenada, but nutmeg ice cream is one of the most popular.
It's silky-smooth and contains freshly-ground nutmeg as well as heavy cream to make it decadent yet fresh, the perfect dessert to enjoy on an island. 
Cocoa Desserts
If you want to enjoy chocolate desserts on this Caribbean island, you should know that it's a cocoa lover's dream!
Desserts infused with cocoa are popular, and one of the best chocolate-based treats include cocoa balls that are made with cocoa but blended with spices like thyme, bay leaf, and cinnamon.
Best Breakfast Spots In Grenada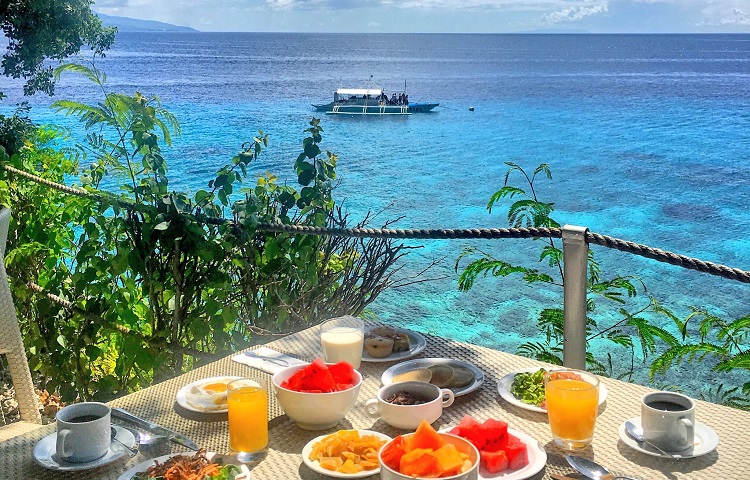 Ready to sample some tasty dishes in Grenada?
Start your day with a delicious breakfast of fried bakes, perhaps served with saltfish. Or try foods from these great breakfast spots on the island.
Le Papillion Cafe
While this Grenada restaurant is currently trying to find a new permanent location, it's a popular jaunt with its loyal fans so it's sure to open its doors again soon.
It offers delicious fresh juices that are sure to energize you first thing in the morning, and tons of tasty baked goods for breakfast, such as pancakes with brown butter and lime.
If you want a savory snack instead, enjoy their Eggs Benedict, which is said to be the best on the island.
Dodgy Dock
This restaurant can be found in True Blue Bay Boutique Resort, and if you're looking for ocean views while enjoying delicious breakfast it's a must-visit.
You'll love the freshly-baked pastries that are on offer. Try the Grenadian Breakfast, which consists of homemade coconut bakes, fried plantains, fruit, eggs, and saltfish.
The French toast is also a winner, and it's topped with delicious nutmeg syrup which puts a nice spin on how you might usually enjoy it.
Best Lunch Spots In Grenada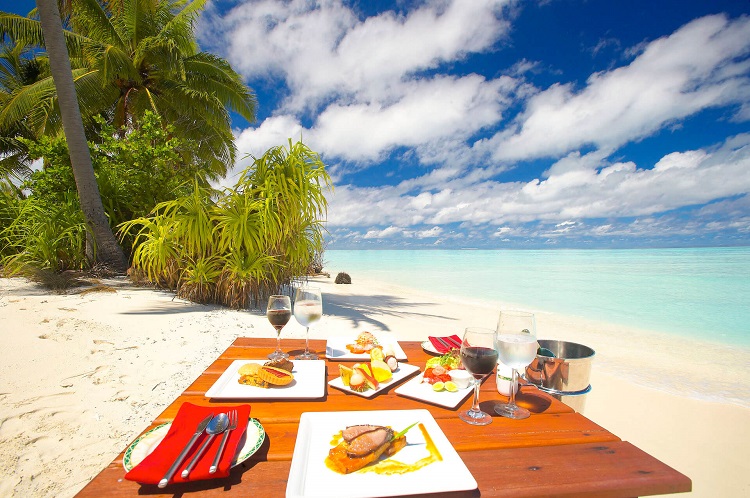 If you've enjoyed a morning of snorkelling or hiking, you've probably worked up a bit of a hunger. Head over to one of these restaurants to enjoy a delicious lunch.
Umbrellas Beach Bar
This is a casual and friendly restaurant where you can enjoy fresh seafood, light sandwiches, and burgers.
The meat and vegetables are locally sourced to give you a unique and fresh take on meals.
Umbrellas Beach Bar
While there are universally popular foods on offer, it's worth choosing locally-inspired gems from the menu.
An example is the Lighthouse Burger that's filled with grilled pineapple, hot peppers, and hot bourbon BBQ sauce.
Another top pick is the Carriacou Love Bites, which are fresh chunks of fish that are battered and fried, before being served with a deliciously fresh citrus sauce.
Patrick's Local Homestyle Cooking Restaurant
This is the lunch spot to visit if you want to try Grenada's Oil Down national dish. Located on the fringes of St. George, you'll find an abundance of delicious local snacks and meals here, such as breadfruit salad and sautéed lambi.
A good tip is to peruse the tapas menu that offers a range of local treats you can sample. Finish off your lunch with delicious chocolate cake that's made from locally-harvested cacao.
Where To Enjoy Delicious Dinner In Grenada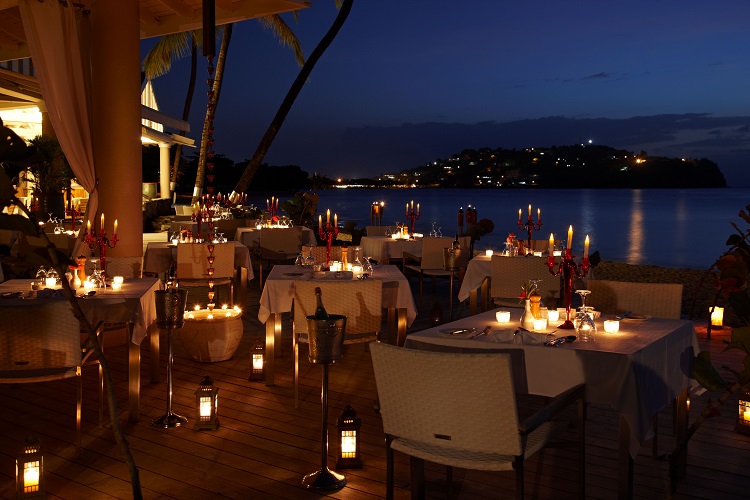 At the end of the day, you want to enjoy a nutritious and delicious supper before heading out to the bars or other nightlife spots. Here's where to have dinner.
Armadillo
This is a popular high-class restaurant that's linked to a guest house and boasts a menu filled with local dishes as well as some international picks.
Take your tastebuds on an adventure!
The meaty main dishes on the menu include kingfish with polenta, passion fruit, and melegueta pepper chutney; and a chicken or lobster dish that's served with pasta, walnuts, and kale pesto. Don't leave before trying the chocolate mousse. It's made with lime and chili.
Sails Restaurant & Bar
If you love seafood, you'll enjoy delicious locally-infused seafood dishes at Sails.
These include the coconut curried shrimp with a traditional sauce, seared ahi tuna that's served with a honey-ginger sauce, and the seafood crepe that's filled with seafood in a garlic and butter sauce.
There are also great picks for meat-free dishes, such as the eggplant stuffed with herbs, lentils, roasted tomatoes, and topped with Parmesan and feta cheese.
Best Coffee Shops In Grenada
Feel like a quick coffee or need a caffeine fix?
You don't want to miss these popular coffee shops on the island that also offer some delicious treats to eat.
Bella Milano
You might come to Bella Milano for some of the best coffee on the island – some say this place is like an oasis offering espresso which they didn't expect to find here – but you won't be able to resist the delicious pastries and desserts that are on offer.
This Italian-inspired coffee shop has a friendly, casual atmosphere where you can indulge a bit in local desserts while sipping tasty coffee. Enjoy the fruity mango and peach danishes, and make sure you try the chocolate brioche.
Spice Isle Coffee
This coffee spot is a popular place to get your hands on a variety of coffee types, such as hot and cold coffees from a variety of sources. There are also snacks and ice cream on offer, and daily freshly-made Grenadian pastries are received from local bakeries.
If you're not a coffee fan, enjoy the range of herbal teas made fresh on a daily basis. You'll love the unique flavors, such as sorrel and a ginger-peach blend.
Best Drinks To Enjoy In Grenada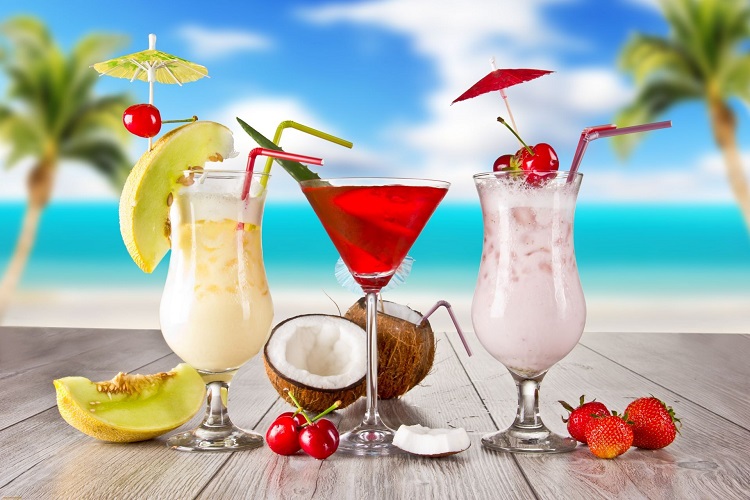 When asked what the national beverage is in Grenada, many locals are sure to say rum!
The island takes its rum seriously. You'll find many variations of it in almost all bars and restaurants, with a popular way of enjoying it being in the form of a rum punch cocktail. Here are other popular drinks to enjoy during your stay.
Cocoa Tea
We've already mentioned how cocoa is popular in Grenada, but you'll also find it in this "tea" beverage. This is basically a hot chocolate that's infused with lots of spicy flavor.
How it's made is that the cocoa beans are dried, roasted, and ground up with spices like cardamom, cinnamon, and nutmeg.
Then, they're rolled up into balls that are dried before being grated into hot water or milk. The combination of slightly bitter cocoa and warm spices is nourishing and tasty.
Soursop and Lime
You'll find a variety of fresh juices on the island of Grenada, but one that's a must to try is soursop and lime juice.
It's light and tangy, thanks to the soursop fruit that's both sour and sweet while being compared to the taste of a pineapple.
Mauby
This is a traditional Caribbean beverage that's made by boiling mauby bark and then infusing it with spices and sugar. It tastes a bit like root beer, although some say it can be a bit too bitter for their liking.
Although refreshing thanks to its star anise and aniseed essence, this might be an acquired taste! At the very least, make sure you try it once to see if you like it.
Carib Beer
This is a beer produced in Grenada as well as other places in the Caribbean that's refreshing and smooth. Make sure you order it when dining out at restaurants.
It's a lager beer with a 5.2 percent alcohol content. It's loved for how it makes the best accompaniment to ocean views, thanks to how it's appetizing yet light.
Related Questions
What language is spoken in Grenada?
The primary language in Grenada is English, although there are other languages that are commonly spoken. These include Grenadian Creole English and Grenadian Creole French.
What is "Under the Counter" rum in Grenada?
This type of rum contains 140 or higher proof, which means it contains over 70 percent alcohol, so you can only enjoy it on the island. Don't try to bring it home or onto an airplane!
Conclusion
If you're going to be visiting Grenada, you'll want to ensure you soak up all of its delicious culinary flavors and experiences.
After reading our guide to Grenada food, you're now armed with some of the best local dishes to sample and where to enjoy delicious meals for breakfast, lunch, and dinner.
We've also included some of the best beverages to quench your thirst or help you better enjoy the beautiful sunsets over the ocean.
Sources: