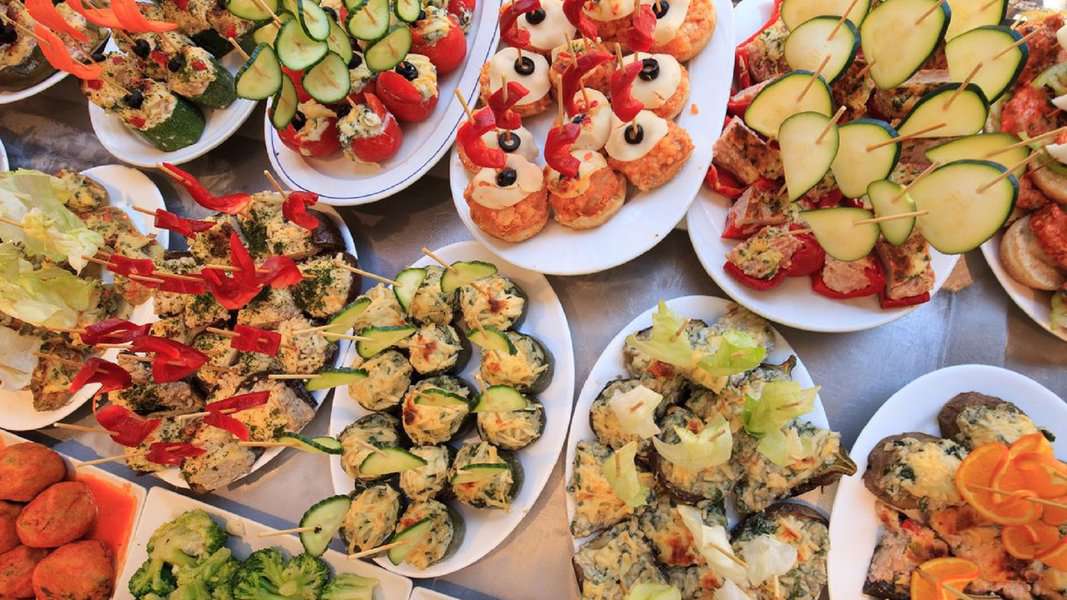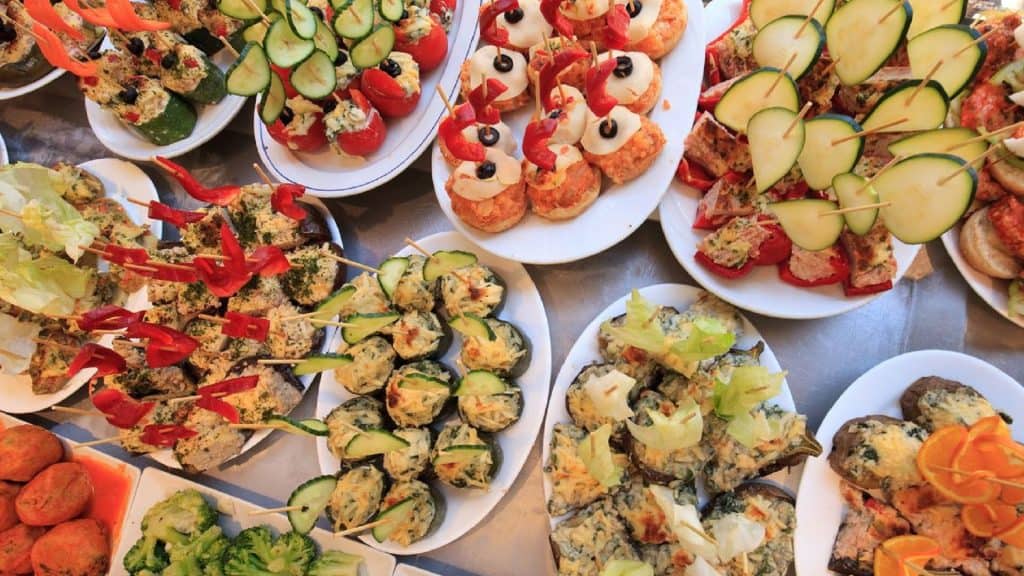 Your Guide To Málaga Food: What To Eat And Where
Pablo Picasso's home, breathtaking beaches, and delicious food – Málaga, in Spain, is one of those cities that will impress you with its culture and beauty.
On the subject of its delicious food, Málaga is home to a variety of local ingredients, such as almonds, grapes, olives, fish, and fruits and vegetables, which make its dishes a must to experience.
Where is Málaga located?
This port city is located along the Costa del Sol coastline, and although it's steeped in history it has a youthful atmosphere. It's a cosmopolitan city that's sometimes called the new Barcelona.
With that in mind, let's take a trip to Málaga. We'll uncover the best foods this cuisine has to offer and where to enjoy meals during your visit.
Why Should You Visit Málaga?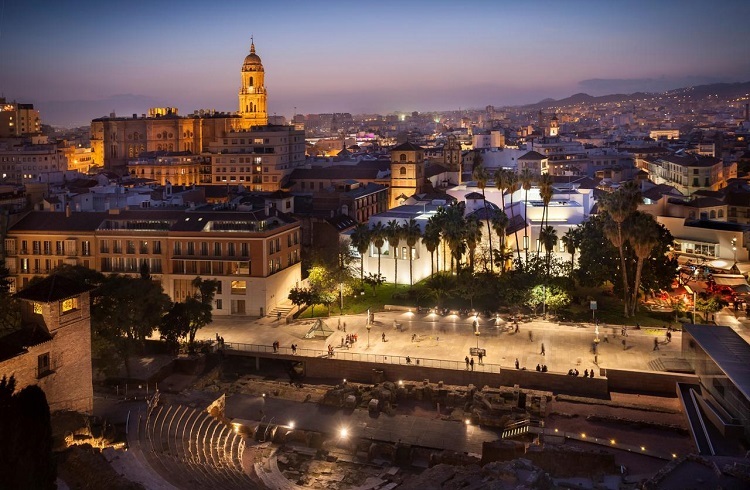 If you want a beautiful Spanish city to explore during your vacation, Malage is one that ticks all the right boxes.
It gives you a variety of great things to see, activities to do, and foods to eat. Here are some reasons why you should go there.
It's the birthplace of Pablo Picasso
Not only was artist Pablo Picasso born here, but the Picasso Museum is located in the city where you'll get to see over 200 of his works.
While you're exploring it, make sure you also visit other museums in the city, such as the Carmen Thyssen Museum where you'll get to view 19th century paintings.
It has a rich history
Málaga has a history that can be traced back to around 2,800 years!
Many empires and peoples over the centuries have influenced and colonized it, such as the Moors and Romans.
It's a shopper's paradise
When you're in Málaga, you won't want to miss Calle Larios.
This is a shopping street that offers delicious coffee, international brands of fashion, and local jewelry stores that boast Andalusian treasures.
It has a variety of beautiful beaches
The Costa del Sol has amazing sunshine so you can bask in the beautiful beaches on offer. One worth visiting is the Playa de la Malagueta, which is a beach just a few minutes away from the city center where you can enjoy activities such as sailing.
It's beautifully green
While you can certainly enjoy the Spanish nightlife and many exciting festivals in the city, there are also natural spots where you can take a load off and enjoy the peace.
An example is La Alameda Park that displays monuments such as the Nymph Fountain of Cantaro, so you get a slice of history while relaxing in the beautiful green space.
Foods To Enjoy In Málaga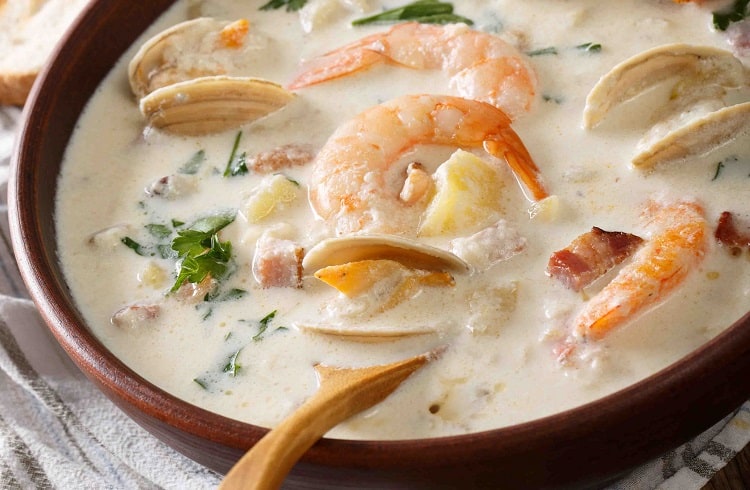 Now let's get to the food! Málaga has a variety of delicious and tasty foods that you won't want to miss. Some of its most popular dishes include the following:
Fritura Malaguena
This is a dish containing fried fish served with lemon, which sounds really simple but it's cooked to perfection.
The fish has a crispy exterior while being silky-smooth inside, and it usually takes the form of cod and squid. You can enjoy this with juicy prawns and a cool glass of local beer called Victoria.
Paella
You probably know that paella is a popular dish in Spain, but since seafood is such a common ingredient in Málaga it finds its way into paella made in this city.
Málaga-inspired paella usually comes with prawns and muscles, and it's served in a sizzling pot so you and your loved ones can dig in together. It's the perfect social food!
Gazpachuelo Malagueño
This soup is traditional in Málaga. Traditionally, it used to be made with fish, mayonnaise, potatoes, and wine vinegar, but over the years it has evolved into a seafood soup that contains clams, shrimp, or langoustines.
Not to be confused with tomato gazpacho, this is a warm soup that usually gets enjoyed with toast and a hard-boiled egg.
Boquerones Fritos Al Limón
This is a dish that Málaga is known for, and it's basically a potato salad but with a huge twist.
It contains oranges and bacalao (dried, salted cod) as its hero ingredients.
Tarta Malagueña
This is an almond cake that's soaked in moscatel, a type of wine, and then spiced with cinnamon. Inside, it's filled with raisins and it usually gets topped with homemade apricot jam.
It's a must if you have a sweet tooth!
Best Breakfast Places In Málaga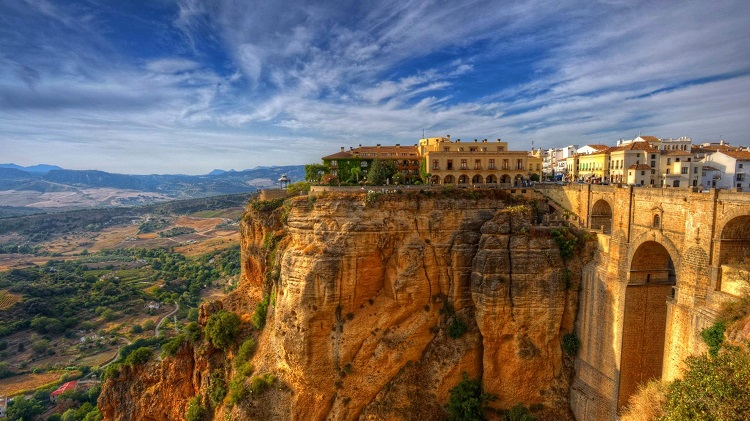 When grabbing breakfast in Málaga, you will find many cafes and restaurants that offer healthy, international, and local cuisine.
Brunchit
At Brunchit you can enjoy a variety of cuisines, but you'll love their Energy Bowl dish. This contains coconut, homemade peanut butter, banana, dates, and homemade granola.
If you want something a little different, opt for the pancakes that are served with caramelized onion, bacon, and scrambled eggs. You can add maple syrup to it or go for hollandaise sauce instead.
While you enjoy your power breakfast, enjoy the friendly ambience and vegan options that make this one of the best restaurants to visit during your stay.
BYOKO
Located within close proximity to the Pablo Picasso museum, BYOKO offers a range of delicious and healthy breakfasts. These include their Detox Chia pudding that contains chia seeds, coconut milk, pumpkin seeds, granola, fruit coulis, seasonal fruits, and soja vanilla.
There are a variety of sandwiches and breads to enjoy, but don't miss out on their delicious smoothies. A great pick is the Terral Azul that contains pineapple, blue spirulina, apple, and mint.
Where To Get A Delicious Coffee In Málaga?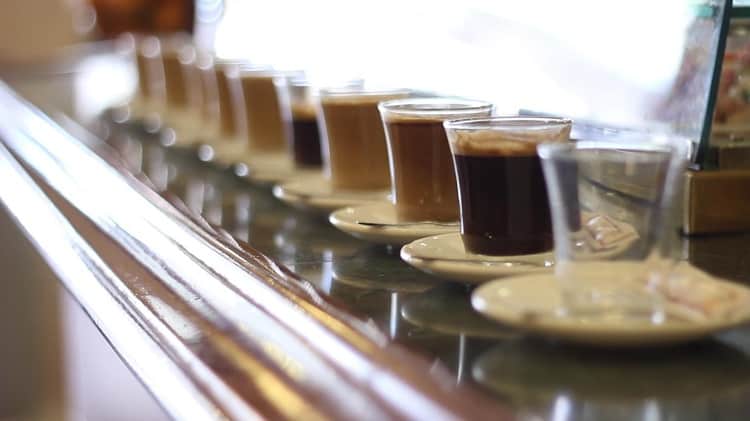 What's breakfast without coffee?
You'll be pleased that coffee is popular in Málaga, with coffee served at breakfast, lunch, and dinner so you'll have many opportunities to get your caffeine fix! Third-wave coffee shops and independent cafes are also becoming more popular. Here are two coffee shops to visit.
Next Level Specialty Coffee
Located within easy reach of the city's central market, known as Atarazanas, this hipster cafe boasts freshly-roasted coffee beans from European micro-roasters.
You can find a variety of coffee types to enjoy, such as chai lattes and cappuccinos. Enjoy them with sourdough bread sandwiches or croissants.
Bertani Café
This coffee shop is also located within easy reach of the food market, and it's the city's first specialty coffee shop. It offers a relaxed and friendly atmosphere but the coffee is seriously delicious. Enjoy frothy cappuccinos, espressos, lattes, and many other types of coffee.
This café makes coffee with beans sourced from nine Latin American and African countries, so it's no surprise that Bertani is considered to be one of the best coffee places in Málaga.
Café Con Libros
If you love drinking your coffee while reading a great book, this book-lined shop is a must to visit.
You can even catch up on some work if you need to, or enjoy sitting out on the large terrace on the square. Not just limited to coffee, here you can enjoy other treats for breakfast, such as healthy juices (called zumos).
Casa Aranda
If you've ever heard of churros con chocolate, which are deep-fried doughnuts that are dipped in delicious chocolate, then you'll want to try them out – and Casa Aranda is the best place to do so.
It's been around since 1932 and it's still the best restaurant to enjoy this delicacy. Here you can also try the delicious cafe con leche they serve, which is basically strong coffee blended with hot milk in equal amounts.
Best Places To Enjoy Lunch In Málaga
Ready for a satisfying lunch?
Check out these top restaurants in the city.
El Pimpi
When ordering lunch at this celebrity hotspot, make sure you try the Ligeritos, an El Pimpi creation, that is a crusty bread sandwich you can order with a variety of ingredients, such as smoked salmon and guacamole or a spread made with various meats.
If you're in the mood for a hamburger, you'll love the Old Cow Hamburger that's made with cheese, smoked bacon, and a mango-curry mayonnaise.
End your meal with dessert, such as the three-chocolate cake, cured cheesecake, or vanilla custard that are on the menu.
Gorki
This is a casual lunch spot but it offers a great range of delicious Spanish wines you can enjoy with your meal. Some of the best dishes to try include the duck breast with sautéed veggies and the Iberian sirloin and truffle salchichón, which is made from pork.
Another must-try is the Iberian black pudding from Cordoba. There's no doubt that you'll find unusual dishes at Gorki which you won't find as staples in many other restaurants.
There are also extra additions to the meals that will make your lunch even more scrumptious, such as molletes, which are tasty open-faced sandwiches.
Best Places To Eat Dinner In Málaga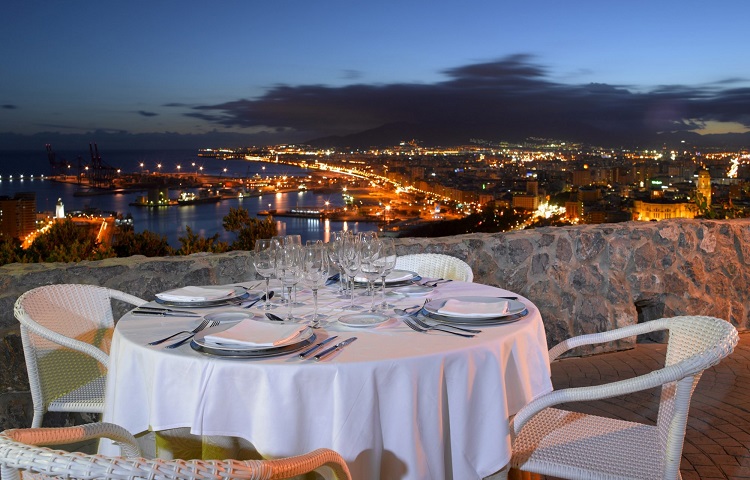 When you've enjoyed a day of museum-hopping, shopping, or time at the beach, you'll want to get some dinner. Try these great restaurants.
La Cosmopolita
Located in the heart of Málaga, this restaurant has a homely rustic style and traditional touches you'll enjoy. The signature dish, Don José, is a delicious meal that contains grilled octopus, veal slices, and sweet roasted peppers.
While meat and seafood are menu staples, you'll love that the menu changes regularly so there's always something new to discover. Some of the most highly-rated dishes to try at La Cosmopolita include cod balls, crab omelette, and tomato-based soups.
Parador de Málaga-Gibralfaro
This restaurant offers great dinner and breathtaking views. It's located right on the top of Giralfaro hill next to the castle so you'll want to enjoy your dinner on the terrace.
The menu is filled with a variety of local dishes, such as Iberian pork that's served with Pedro Ximénez sauce, a sauce that's made with Pedro Ximénez wine. Other great dishes include the Iberian ham croquettes, rice stew with rabbit, and aubergine tempura that's made with cane honey from Frigiliana, a town in Málaga that's popular for its sugar cane honey.
What To Drink In Málaga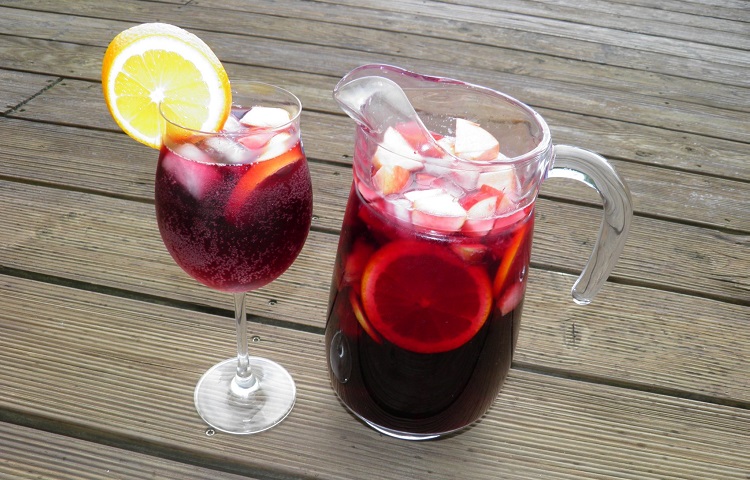 We've talked about where to get the most delicious breakfast, lunch, and dinner when hunger strikes, but what should you drink in Málaga, besides coffee? Here are some traditional beverages to try.
Tinto De Verano
This is a cold drink that contains red wine, ice, and a local lemonade.
It's usually served with a slice of lemon, so it's refreshingly perfect for hot days and nights.
Mosto
This is non-alcoholic grape juice that's enjoyed before lunch.
It comes in white and red varieties, and is consumed from a tumbler glass with an olive and slice of orange. So it's definitely not like the grape juice you enjoy back home!
Horchata
This is made from the tiger nut, or chufa. It's served cold and is satisfyingly creamy, while being topped with cinnamon.
This drink tastes a bit like rice pudding but the addition of nuts gives it a lovely earthiness.
Sangria
You can't visit any city in Spain without sampling the sangria, a traditional wine made with seasonal fruits, such as peaches.
It's commonly enjoyed in restaurants on the beach in Málaga, and makes the perfect beverage when eating fried or grilled fish.
Related Questions
Is clarea a type of sangria?
If you drink sangria with white wine, it's called clarea. If you enjoy it with cava sparkling wine, it's called a sangria de cava.
What do tiger nuts taste like?
Tiger nuts come from a plant called yellow nutsedge (cyperus esculentus) and have a similar taste to almonds or pecans.
Conclusion
No trip to Spain is complete without a visit to Málaga. Not only does this city boast a rich history and many places worth seeing, but it has a range of delicious foods to enjoy during your stay.
Sources: