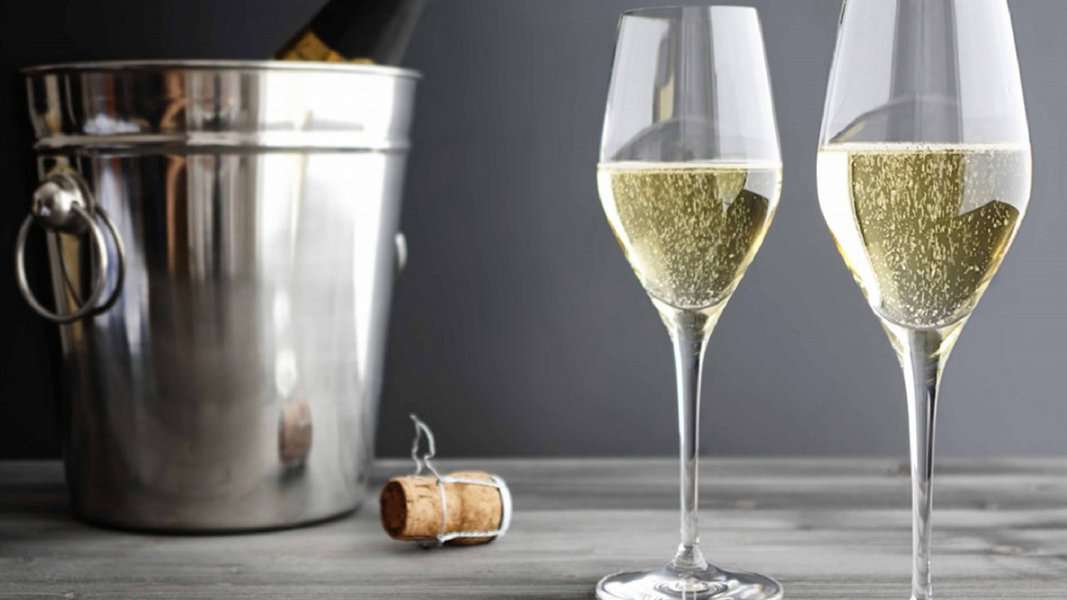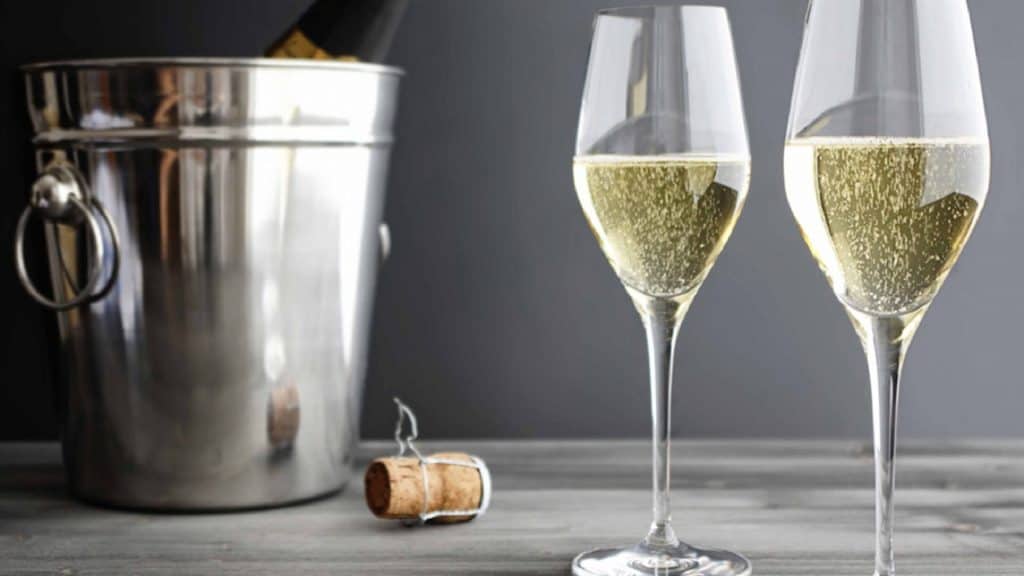 Sparkling Spanish Wine For Every Taste
Made in the Penedès region of Catalonia, cava is Spain's most famous sparkling wine.
If you want some of the best wine the country has to offer, there's a dizzying variety of these wines to sample.
What grapes are used to make cava?
The main varieties of grape that are used to produce Spanish sparkling wine are Macabeo, Paralleda, and Xarel-lo.
But, cava aside, there are other sparkling wines to know about. Best of all, you don't even have to be in Spain to enjoy them.
What Is Cava Wine?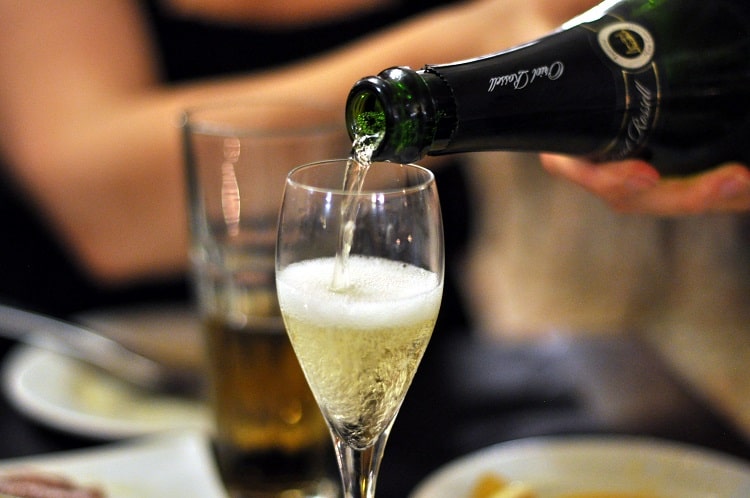 Cava is the most popular Spanish sparkling wine. Its name means "cave," which refers to the cellars in which the wines age.
In order to be called a cava wine, the wine has to be from the Cava Denominación de Origen area and needs to be carbonated with a secondary fermentation.
Cava comes in sparkling white and rosé styles, it can be dry or sweet, and has champagne-like bubbles. Most cava is non-vintage so it's a blend of wines taken from different vintages.
Most of the cava wines produced in Spain come from Penedès, a wine region located in Catalonia near Barcelona. That said, there are some other regions where cava wine is made, such as La Rioja, València, and Navarra.
One of the things that make cava so popular is that it's the Iberian Peninsula's version of champagne. The style of using stone cellars to mature the wine is a style that was first produced in the 1870s by a man called Josep Raventós when he returned to Catalonia after visiting France.
Cava wines have a light-to-medium body, with a bit of acidity and zesty citrus flavors. When cava is aged for longer, it becomes a bit nutty in flavor.
Generally, cava is said to have an earthy flavor. This is what sets it apart from champagne.
In the Spanish sparkling wines that follow, we feature some cava wines as well as other types of wines that are made by producers who are moving away from cava and finding liquid treasures.
Best Spanish Sparkling Wines
Recaredo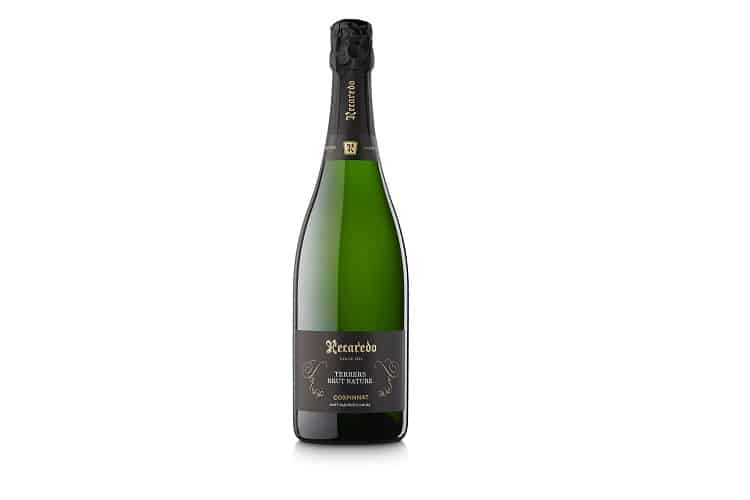 Cava aside, there are other sparkling wines to know about. This is as a result of how international wine varieties, such as Pinot Noir, have recently been accepted by the Cava DO.
Spanish wines usually fall under the Cava DO (Denominación de Origen) category. But, there are wine producers who are making single-variety sparkling wines instead of following the usual Cava DO steps of blending the three indigenous grapes.
An example is Recaredo, which was established in 1924. The winery has been passed down through generations in the family so that now it's run by the owner's grandson.
To make their wine, Recaredo uses grapes that have been harvested from certified biodynamic vineyards. Recaredo wines have left the Cava DO and are now given the Corpinnat European Collective brand title. What makes these wines special is that they have an aging process of over 30 months.
One of Recaredo's best wines is Intens Rosat 2018, a dry but mature sparkling wine with no added sugar. It's said to display the intensity of grapes harvested from the Mediterranean region, with a lively and bright flavor. 
Navaren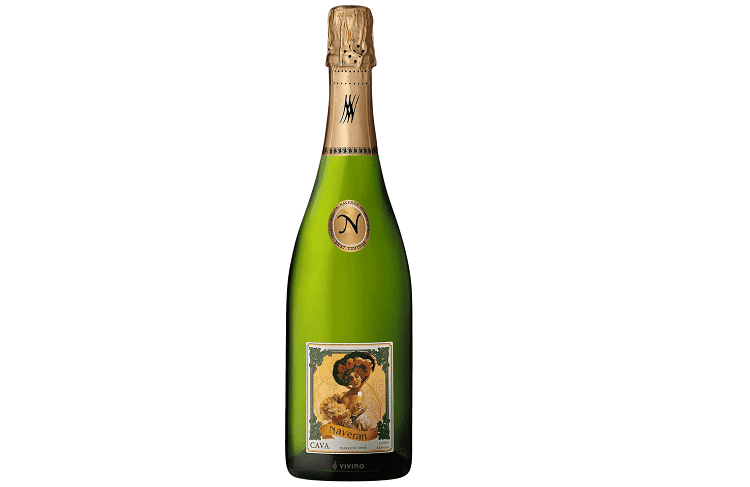 If you love organic wine, you should try one of the delicious wines from Navaren. Cavas Navaren was founded in 1984 by a businessman and enologist, Michel Gilleron Parellada de Naveran, who knew a lot about the Penedès, the wine-growing region of Spain.
The Navaren vineyards are 100 hectares of land located in the Alt Penedès district, which is considered to be the ideal area to grow cava and wine.
Some of Navaren's top wines include Flor de Pinot, a wine that contains pinot noir grapes that have been harvested at the ideal moment of ripeness and then pressed before being fermented at low temperatures.
This pretty salmon-colored wine has a creamy and full taste with a clear after taste. It's ideal for enjoying with Mediterranean dishes such as pasta and rice.
Mestres
This winery dates back to 1312, and this year also appears on the first sparkling wines produced by Mestres. In 1928, the first bottle of cava Mestres was produced by Josep Mestres Manobens, with grapes from a 1925 vintage.
Since then, the family has specialized in producing popular sparkling wines. Manobens also made a "champagne" which he called Visol, and this was how the first Brut Nature wine was produced in 1948.
One of the best signature wines to try is the Mestres 2007 Visol Gran Reserva Brut Nature Sparkling.
It has briny notes of cider and pickled cabbage that might seem strange in a sparkling wine but produce a clean, elegant palate with mature flavors of dry spices, apple, pear, and sourdough bread.
Dominio De La Vega
When this wine brand was established, the owners took a big risk by revealing their native bobal variety of wines. Dominio De La Vega is located in the region of Utiel-Requena, close to Valencia.
The altitude and the sea give elements of freshness and maturity to the wines. The sparklings have DO cava certification, while the utiel-requena certification exists for their wines.
One of their best cava wines is the Cava Reserva Especial Brut, which is made from macabeo and chardonnay grapes. It's got a smooth taste that calls to mind pear and apple flavors without tangy citrus flavors.
Llopart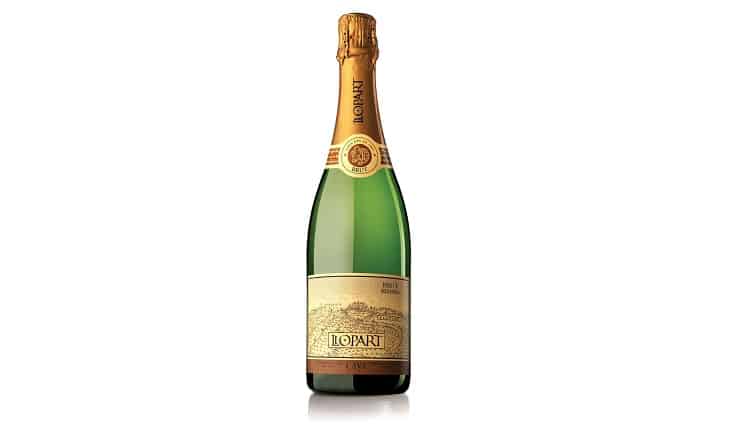 Llopat vineyards can be traced back in history to 1385 when Bernardus Leopardi was given vineyards in the present-country estate Can Llopart de Subirats.
Over the centuries that followed, the Llopart family became committed to cultivating traditional Mediterranean products, such as grapes, olives, and wheat. They've produced sparkling wine since 1887.
One of their best wines to sample is the Llopart 2018 Brut Reserva Mètode Tradicional Corpinnat Sparkling. It has a grassy and apple aroma while tasting soft with low levels of acidity.
Some delicious notes that surface include melon, apple, and nectarine. It pairs excellently with seafood and cured meats.
Llopart is one of nine producers in the Corpinnat group that have moved awa from Cava.
Gramona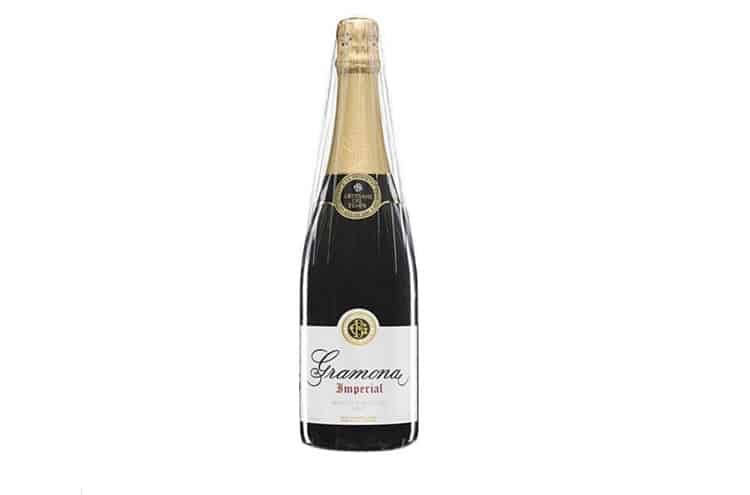 Back in 1850, Josep Batlle was working as a winemaker for a family-owned vineyard in La Plana.
When phylloxera pests started destroying French and other European vineyards, his son, Pau, started selling wine to French sparkling wine producers who were familiar with the Catalonia region.
This resulted in him establishing his own winery, Cellar Batlle, in 1881 – and he amazingly managed to buy the vineyards in which his father used to work.
In 1945, Gramona started producing sparkling wines. The first Gramona III Lustros was established in 1951, designed for long aging.
Currently, one of the best Gramona sparkling wines is the Gran Cuvee de Postre. This smooth wine has a full, soft palate that's been aged for 30 months. It's the longest-aged sweet sparkling wine that's on the market.
It has a sweet first impression and creamy, smooth taste. This sparkling wine should be paired and enjoyed with sweet desserts.
What's great about Gramona wines is that they don't contain any chemical pesticides or herbicides to the grapes. Rather, natural resources are promoted to maintain a balance in the environment.
Sabaté i Coca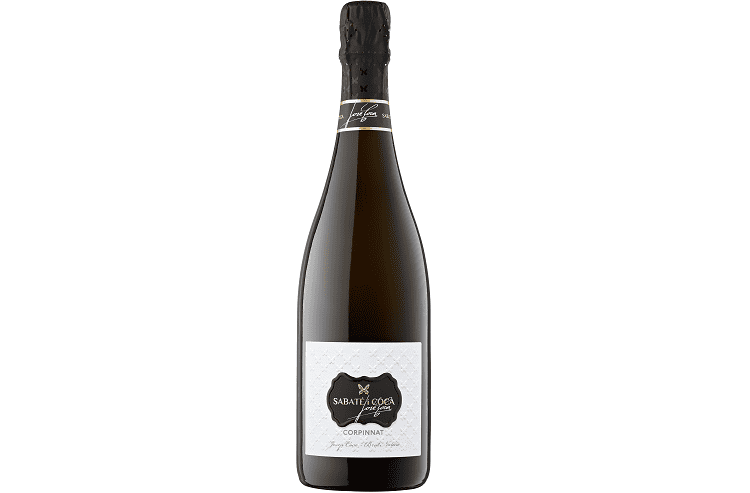 Since 1885, the Sabaté i Coca family has worked on a 40-hectare estate in the valley of the River Bitlles. Their Castellroig wine range displays the complexity and harmony of over 60 micro-plots that are located on the estate.
Their Mosset Brut Nature is made with Xarel-lo, Parellada, and Macabeu grapes. The multiple soils from Mosset Estate bring maturity to the grapes, and the Xarel-lo grapes are put through an aging session of no less than 40 months.
This wine has a fresh fennel- or anise-like aroma. It's vivacious and full-bodied in the mouth, with a long ending. It also has a fruity balance.
Since it's so vibrant, this wine is ideal for pairing with strong meat and fish dishes, as well as mature cheeses.
Torelló
Torelló wines and sparklings were established back in 1395, with vineyards of the Can Martí estate belonging to the Torelló family since then. The vineyards encompass 135 hectares in I'Alt Penedés. The wines are defined by their organic farming, manual harvesting of grapes, and long aging processes.
Their Finca Can Martí 2015 is a sparkling wine that's been aged for more than 48 months.
It's made with chardonnay, xarel-lo, macabeo, and paralleda grapes. The wine gets agitated every year (a process known as poignettage, which makes the yeast blend with the wine again), and this produces a rich flavor and aroma.
This wine has flavor notes of ripe fruit and balsamic, and provides a balanced acidity. It pairs well with seafood, aperitifs, and cured meats.
Can Feixes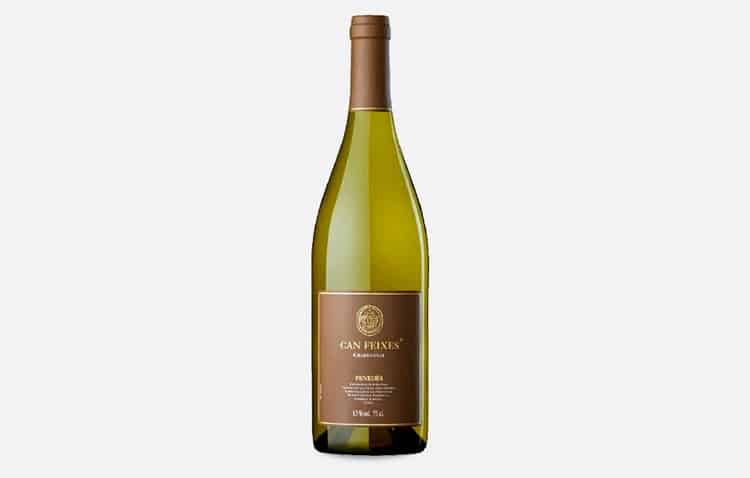 Located in the northern part of the Penedés, the Can Feixas estate is 400 meters above sea level. This vineyard was established by Jaume Feixas in 1768 and then his descendants bought the estate.
Both still and sparkling wines are produced by Can Feixas, and they're made from their manually-harvested grapes.
One of their best sparkling wines is Huguet De Can Feixes Brut Nature. This is made from a meticulous selection of grape varieties in Can Feixes Estate.
The 2010 bottle has been described as having a round and full body with brine, apple, and white pepper spice flavors. This dry wine has also been found to have a fresh and slightly saline personality, making it great to pair with salty foods.
Júlia Bernet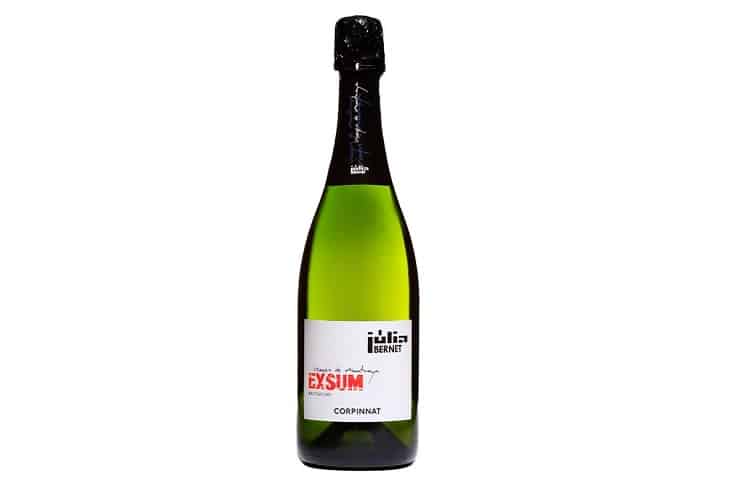 This family winery is found on the Ordal mountains. The vineyards are located on calcerous soil 400 meters above sea level. The sparkling and still wines are produced ecologically.
They have intriguing wines on offer, such as their Brut Nature Ingenius. This wine contains chardonnay and xarel-lo grapes which have been aged for a minimum of 18 months.
Feel the small, consistent bubbles on your tongue as you enjoy the fruity, floral taste of this wine. It's fresh and balanced, which makes it great for all occasions, but ideal for consumption with a light meal or aperitif.
This wine brand hasn't been around for very long. Back in 2005, the vineyard's first sparkling wines were released to the market. It was thanks to Xavier Bernet and his partner Cristina who decided to stop selling grapes that were grown on their family vineyards to big local companies and venture out on their own.
Now, seven hectares of vineyards are divided into small plots in the Ordal mountains. Since 2016, the vineyards have been certified organic. Julia Bernet focuses on producing dry sparkling wines, which are called "Brut Nature" in Spain.
Related Questions
What are bobal grapes?
These grapes are a variety of a red grape called vitis vinifera, which is used to make wine. Bobal is indigenous to the Utiel-Requena region in Valencia, Spain.
What, exactly, is Corpinnat wine?
Corpinnat wine is used to define high-quality sparkling wines in Spain. The grapes are carefully tended to and organically grown, while also being harvested by hand.
The Corpinnat name means "from the heart of the Penedès" and the group is made up of nine sparkling wine producers from this region.
Conclusion
If you want to sample some delicious Spanish wines, you have a lot from which to choose.
While you might only hear about cava, the truth is that there are many other tasty and memorable wines produced in Spain.
Sources: